EC English Learning
by
Eduardo Carrillo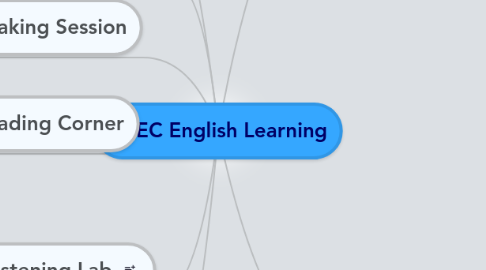 0.0
stars - reviews range from
0
to
5
EC English Learning
Vocabulary
Word Categories
The grammar section is considered as the engineering part of the language. It deals with tenses and everything to do with sentence syntax.
Questions
This is a directory page for question formation.It includes a basic explanation of how questions are made in English.It provides a link directory for easy acces to questions using the different tenses. NOTE that the past, present and future pages should also link to their corresponding question´s pages.
Tenses
Articles
the usage of articles in relation to nouns, phrases and in sentences.
Verbs
This page is not pertinent to verbs as a vocabulary list, but instead as verbs that change form or meaning based on syntax and time expressions.
Habits
Relative Clauses
Conditionals
Demonstratives
Reading Corner
Online Readings
Reading Strategies
Reading Skills
Listening Lab
The activities in this section are focused at listening comprehension, which means the visitor listens to an audio/video and answers or matches options.
Basic Sounds
Listening Activities
Full online listening activities
Topics
Social Contexts
Writing Club
Sentence Writing
Brief explanation on sentence writing. Educational graphics for sentence writing. PDF downloads of sentence exercises.
Punctuation
Explanation on main symbols. Page example. PDF downloads for practicing punctuation from sentence level to paragraph.
Transition Words
Sub-menu for using transitional words at sentence and paragraph level. Brief explanation with graphic examples. Menu to sub pages.
Paragraph Writing
The importance of paragraph writing. Structure presentation - PDF downloads for paragraph recognition. Graphics for visual reference [hamburguer]. Links to sub-pages.
Essay Writing
Speaking Session
Learning Strategies
Situation Topics
Annoying habits
Greetings
House
Family
Restaurant
Music
Communication
Movies
Traveling
Aliens