AN ELEMENTARY SCHOOL CLASSROOM IN A SLUM
by sanjivani sinha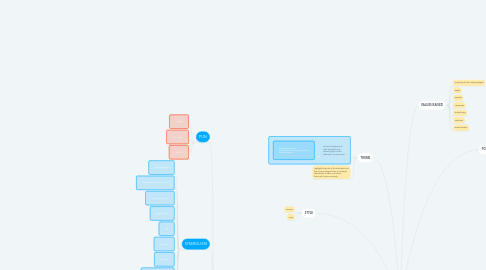 1. POET
1.1. Stephen Harold Spender
1.2. Born:28 February 1909,England Died:16 July 1995 (aged 86)
1.3. Occupation: Poet, novelist, essayist
1.4. Nationality: British
2. TONE
2.1. Compassionate
2.2. Empathetic
3. THEME
3.1. of social injustice and class inequalities by throwing light on the classroom in a slum area.
3.1.1. equal opportunities for education for the poor and the underprivileged
3.2. highlights the role of the educators and the more privileged class in society to liberate the children and infuse them with human creativity
4. STYLE
4.1. Sarcasm
4.2. Irony
5. VALUES RAISED
5.1. Sensitivity to the underprivileged
5.2. Equity
5.3. Equality
5.4. Awareness
5.5. Philanthropy
5.6. Optimism
5.7. Determination
6. EXPLANATION
6.1. Stanza 1
6.1.1. The poet describes the children who study in an elementary school which is setup in a slum area
6.1.2. these children seem to be unwanted like the unwanted weeds which grow on their own in the fields.
6.1.3. Then he describes a tall girl who seems to be burdened by poverty. Her head is bent maybe because of tiredness or shame.
6.1.4. There is another boy who is so weak and thin that he has been compared to a sheet of paper. The boy's eyes reflect greed and he wants to achieve everything.
6.2. Stanza 2
6.2.1. The walls are covered with different charts and images that must have been donated by different people.
6.2.2. His head which is bald looks like the rising sun at the horizon.
6.2.3. Their future is compared to a narrow street which means that there is no wide scope available for their future growth.
6.2.4. There is a picture of the famous Tyrolese valley which has beautiful flowers. There is the image of a map which helps all in its own way
6.3. Stanza 3
6.3.1. .Shakespeare is wicked for them as he has written only about the rich, beautiful world tempting them to steal.
6.3.2. The map is of no interest to them because it does not reflect the world they live incramped and dark lanes
6.3.3. Their lives start in darkness and ends in utter darkness
6.3.4. They are undernourished and their poverty has distorted their vision as they spend their whole time in foggy slums
6.3.5. The poet feels that the map which shows beautiful and exotic places should be
6.3.6. replaced with slums as it is not the world they live in.
6.4. Stanza 4
6.4.1. The slum children will be able to peep through the window only when the gap between the two worlds is bridged
6.4.2. Unless the governor inspector and visitor play a vital role in bringing about a change, their lives will remain in dark
6.4.3. They should break the barriers till they come out of the dirty surroundings and their world should be extended into the green fields, golden sands and bright world.
6.4.4. They should have the freedom of expression and their outlook be broadened.
6.4.5. For, only the educated and learned people can create history whose language has strength and power.
7. POETIC DEVICES
7.1. PUN
7.1.1. 'reciting'
7.1.2. 'sour cream'
7.1.3. 'lead sky'
7.2. SYMBOLISM
7.2.1. 'squirrel's game'
7.2.2. 'civilized dome riding all cities'
7.2.3. 'open-handed map'
7.2.4. 'ships and sun'
7.2.5. 'fog'
7.2.6. 'slag heap
7.2.7. 'windows'
7.2.8. 'green fields, gold sands'
7.2.9. 'white and green leaves'
7.2.10. 'run azure'
7.2.11. 'sun'
7.3. METAPHOR
7.3.1. 'gusty waves'
7.3.2. 'paper-seeming boy'
7.3.3. 'future's painted with a fog'
7.3.4. 'sealed in with a lead sky'
7.3.5. 'stars of words
7.3.6. 'cramped holes'
7.3.7. 'fog to endless night' -
7.3.8. 'wear skins peeped through by bones'
7.3.9. 'let their tongues /Run naked into books'
7.3.10. 'whose language is the sun'
7.4. TRANSFERRED EPITHET
7.4.1. 'civilized dome'
7.4.2. 'sweet and young'
7.5. PERSONIFICATION
7.5.1. 'riding all cities' –
7.6. ALLUSION
7.6.1. 'Shakespeare's head, Tyrolese valley'
7.7. REPETITION
7.7.1. 'Far far'
7.7.2. 'Break O break open till they break the town'
7.8. SIMILE
7.8.1. 'like rootless weeds'
7.8.2. 'like bottle bits on stones'
7.8.3. 'slums as big as doom'
7.8.4. 'windows that shut upon their lives like catacombs'
7.9. HYPERBOLE
7.9.1. 'paper-seeming boy'
7.10. ANAPHORA
7.10.1. . 'Run azure on gold sands, and let their tongues Run naked into books the white and green leaves open' –
8. ENDING
8.1. At the back, in dim, dark area, a small boy who was not visible to the poet as he was sitting in darkness. The poet could see his eyes which were bright and full of a dream. He was not paying attention to the class.
8.2. OPTIMISTIC
9. COMPARISON IN WORLDS
9.1. Slum children
9.1.1. misery
9.1.2. poverty
9.1.3. malnutrition
9.1.4. underfed
9.1.5. weak
9.1.6. stunted growth
9.1.7. dim and dull
9.2. Rich children
9.2.1. prosperity
9.2.2. progressive
9.2.3. powerful and rich
9.2.4. happy
9.2.5. bright and beautiful