Fighting About A Cheap, Effective Way To Keep Ourselves Safe From COVID-19 ?
by Trần Ngọc Lan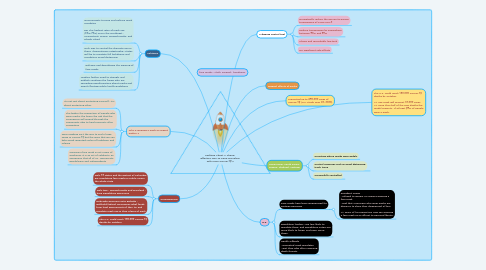 1. A disease control tool
1.1. Dramatically reduce the person-to-person transmission of SARS-CoV-2
1.2. Reduce transmission by somewhere between 50% and 85%
1.3. Cheap and remarkably low-tech
1.4. No significant side effects
2. Magical effects of masks
2.1. Prevented up to 450,000 cases of COVID-19 (U.S. study, May 22, 2020)
2.2. The U.S. could reach 180,000 COVID-19 deaths by October => Use mask will prevent 33,000 cases => more than half of the new deaths the model projects - if at least 95% of people wear a mask.
3. Hong Kong, South Korea, Taiwan, Thailand, Vietnam
3.1. Countries where masks were widely
3.2. Control measures such as social distancing, track, trace
3.3. Successfully controlled
4. face masks - cloth, surgical, bandanna.
5. U.S.
5.1. Face masks have been weaponized for partisan purposes
5.2. President Trump - refused to appear on camera wearing a face mask - said that Americans who wear masks are doing so to show their disapproval of him => Many of his supporters now see wearing a face mask as an affront to personal liberty.
5.3. Republican leaders "are less likely to mandate them, and Republican voters are more likely to forgo, and even scorn, them"
5.4. Health Officials - promoted mask mandates - quit their jobs after receiving death threats.
6. Consequences
6.1. Only 18 states and the District of Columbia are mandating face masks in public across the whole state
6.2. Only two - Massachusetts and Maryland - have Republican governors
6.3. Nebraska Governor Pete Ricketts - withhold federal coronavirus relief funds from local governments if they try and mandate mask use in their places of work
6.4. The U.S. could reach 180,000 COVID-19 deaths by October
7. Why is wearing a mask an urgent matter ?
7.1. It's not just about protecting yourself - it's about protecting other
7.2. The higher the proportion of people who wear masks, the lower the risk that the coronavirus will spread through the community, akin to herd immunity after vaccination
7.3. Mass masking isn't the way to end a huge surge in COVID-19 but the ways that we can help avoid repeated cycles of lockdown and release
7.4. Wearing a face mask is not a sign of weakness. It is an act of solidarity, an expression that all of us - Democrats, Republicans and Independents
8. Solutions
8.1. Governments to issue and enforce mask mandates Eg: The highest rates of mask use (60%-70%) are in the Northeast - Connecticut, Maine, Massachusetts, and Rhode Island
8.2. Only way to control the dramatic rise in these "humanitarian catastrophe" states will be to reinstate full lockdowns and mandatory social distancing
8.3. Reframe and depoliticize the wearing of face masks
8.4. Leaders further need to strongly and publicly condemn the fringe who are spreading misinformation about masks and openly flouting public health guidelines