Environmental Problem
by Alan Koyoc Hau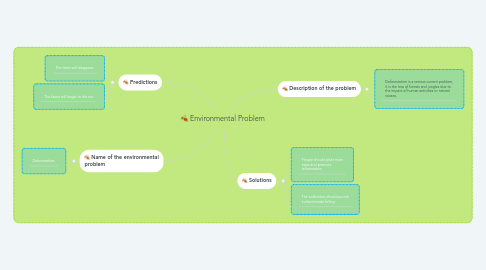 1. Description of the problem
1.1. Deforestation is a serious current problem, it is the loss of forests and jungles due to the impact of human activities or natural causes.
2. Solutions
2.1. People should plant more trees and promote reforestation.
2.2. The authorities should punish indiscriminate felling.
3. Predictions
3.1. The trees will disappear.
3.2. The fauna will begin to die out.
4. Name of the environmental problem
4.1. Deforestation.