Teaching Language Skills
by
Xiao Fong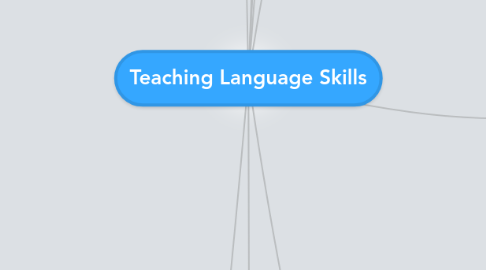 0.0
stars - reviews range from
0
to
5
Teaching Language Skills
Teaching Oral Communication
Interpretation Teaching
Transmission Model
Show and Tell
Listening to Learn
Listening process involves: 1. Receiving, 2. Attending, 3. Assigning Meaning.
Purposes for Listening
Purposes for listening
Listeners must set a purpose and interact mentally with the incoming sounds and information, and obtain meaning from what they listened to.
Levels of Listening Ability (Block, 2001)
Level 1: Receiving (Ensuring students can hear)
Level 2: Auditory Discrimination (Instruction to distinguish sounds)
Level 3: Attending to a message (Teaching students to pay attention)
Level 4: Building efferent listening abilities (Teaching students to comprehend)
Nunan (1990): Four types of contexts in which listening occurs in
One-way contexts where the listener is not called upon to respond verbally
Two-way contexts where two or more people take on the roles of listener and speaker in turn
Tompkins (2005): Activities for teaching listening
Read Aloud
Aesthetic listening
Efferent listening
Critical listening
Language Input and Output for English-Language Learners (Anthony, 2008)
Input
Output
Corden (2000)
Group Work and Learning
Features of successful group work
Stages in group discussion
Small Group Work within a constructivist framework for learning
Dawes
Interthinking and its importance
Reader's Theatre
What?
Why?
Bromley (2001)
Implications for teachers
Rationale for using picture books