My action plan to stop PROCRASTINATION.
by Dewa Putu Gede Sudiatmika Dewa Putu Gede Sudiatmika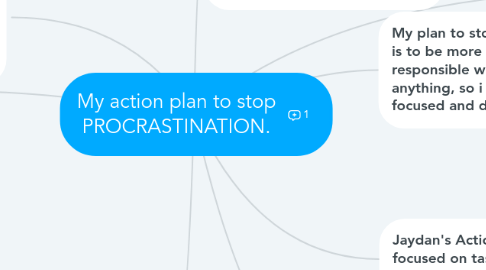 1. Nadia = Action plan : Minimize distractions, commit to the task, and remember your motivation in completing the task.
2. Dodey's Action Plan: Plan out the things you want to do. Map out the time allocation. Do the actual work by the allocated time, and take breaks when needed.
3. My plan to stop procrastination is to be more independent and responsible while doing anything, so i can be more focused and do better. -Dylan
4. Jaydan's Action plan: Stay focused on tasks and ignore any distractions.
5. Ravi's action plan to stop procrastination is to focus and be responsible to the important things.
6. My action plan: I will create a to-do list with the schedule also so that I can know the tasks that I should accomplish and I will be able to manage my time well. ~Indy
7. Bodhi's Action Plan: Remind myself to do tasks on a daily basis to not forget any of them + so I can stay on track with doing work assigned for me
8. gung dhanan action plan: stay focus, if there is unfinish do at free time