Candlestick Webinar
by Nick Bencino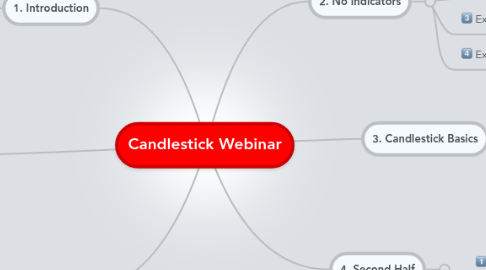 1. 1. Introduction
1.1. How I got into forex
1.2. Why I openend forex4noobs
1.3. What I am showing them today
2. 2. No Indicators
2.1. Introduce trading without indicators
2.2. Explain how price is the key to Forex
2.3. Explain the struggle between bulls and bears
2.4. Explain how candles display the struggle
3. 3. Candlestick Basics
3.1. Show how the struggle between bulls and bears is displayed i.e. baby candle, bullish candle....
3.2. Explain how the market moves in stages and how to read the stages
3.3. Explain transitions of power and how indecision marks the start of a transition
3.4. Explain how to use indecision to spot and enter reversals.
4. 4. Second Half
4.1. Briefly touch on how the second half is essential when trading reversals.
5. 5. Recent Trades
6. 6. Questions