LEARNING TO LEARN ONLINE!
by NIDIA MARIBEL MERINO JARAMILLO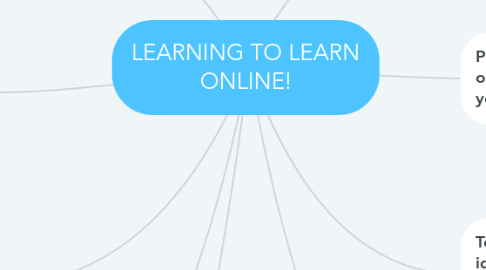 1. Strategies for learning online
2. Plan your time, assignments online, and communicate with your instructor
3. Send emails to the instructors but you must be careful in the composition of the message.
4. Many courses include forums either as a required assignment or to support learning, the rubric must be respected
5. Feedback should include what's good, what needs to be improved, and next steps
6. Consider the resources available for your assignments, workshops, tutoring, support from your classmates and your instructor.
7. Applying the SQ3R strategy to read more effectively and strategically consists of five steps, survey, question, read, recite and review.
8. Taking notes will help you quickly review the key points of the material you have read, many readers underline highlight and place notes in the margins of their books or take notes electronically.
9. Terms for the tasks are: identification, description, relationship, demonstration and evaluation.