TEACHERS USING TECHNOLOGY
by Abril Araujo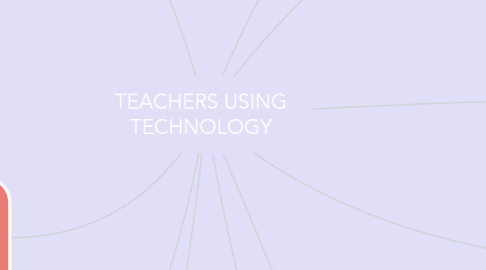 1. it tends of focus on technical skills, such as knowing how to turn the sund up.
2. The use technology in language
3. LANGUAGE TEACHERS
3.1. If there is discussion of teachers skill, also needing basic competence.
4. SKILLS (TECHNOLOGY)
4.1. Technical skills are the abilities and knowledge needed to perform specific tasks. They are practical, and often relate to mechanical, information technology, mathematical, or scientific tasks.
5. BLENDED LEARNING
5.1. Is learning that combines e-learning (asynchronous meetings) with face-to-face meetings (synchronous) taking the advantages of both types of learning. This type of education or training involves using new elements of technology and communication.
6. TEACHER RESISTANCE
6.1. These teachers are not simply trying to be difficult; they've most likely had success with their tried-and-true lessons and strategies, and so change may seem unnecessary or overwhelming.
7. PROFESSIONAL DEVELOPMENT
7.1. The professional world is becoming increasingly competitive and is constantly changing, so professional development and continual learning is more important than ever in being successful and achieving career goals.
8. CONSTRUCTIVIISM
8.1. Is based on the idea that people actively construct or make their own knowledge, and that reality is determined by your experiences as a learner. Basically, learners use their previous knowledge as a foundation and build on it with new things that they learn.
9. CONNECTIVISM
9.1. Is the integration of principles explored by chaos, network, and complexity and self-organization theories. Learning is a process that occurs within nebulous environments of shifting core elements – not entirely under the control of the individual.
10. DIGITAL COMPETENCES
10.1. Development of technologies enables and constantly creates new activities and goals, and the importance of digital competence is therefore constantly changing and must always be seen in relation to the current technology and its application.