The Myths of Happiness Sonja Lyubomirsky
by Oleg Gavryliuk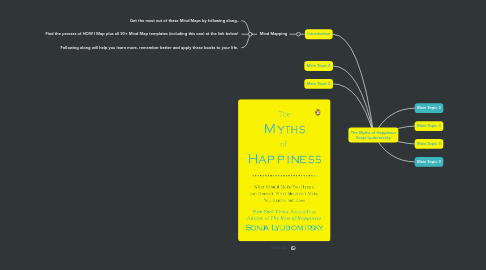 1. Introduction
1.1. Mind Mapping
1.1.1. Get the most out of these Mind Maps by following along..
1.1.2. Find the process of HOW I Map plus all 50+ Mind Map templates (including this one) at the link below!
1.1.3. Following along will help you learn more, remember better and apply these books to your life.
2. Main Topic 2
3. Main Topic 3
4. Main Topic 3
5. Main Topic 3
6. Main Topic 3
7. Main Topic 3
8. Untitled