Online Safety, Security and Netiquette
by Mark Adrian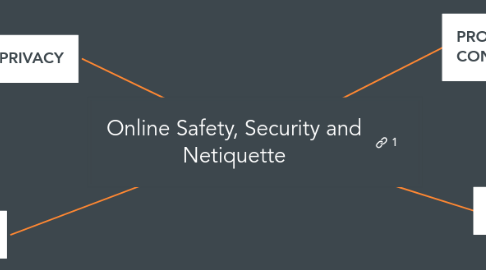 1. PROPER AND GOOD CONDUCT
1.1. Be nice and good to everyone you're interacting with.
1.2. Keep flame wars under control and fix it as soon as possible (fight)
1.3. Be kind and understanding and don't invalidate someone's feelings
2. THREATS/CYBERCRIMES
2.1. Cyber Stalking
2.2. Cyber Bullying
2.3. Cyber Harrassment
2.4. Computer Bugs
3. SECURITY AND PRIVACY
3.1. Protect your private informations.
3.2. Prevent allowing sites from accessing your informations such as names, accounts, etc.
3.3. Never talk to someone you don't know or open any attachments they are sending
3.4. Think before allowing sites and apps on knowing your name, addresses, age and etc.
4. BUGS, VIRUSES, SCAMMING
4.1. Internet Scam
4.2. Viruses and Worm
4.3. Trojan Horse & Iloveyou Virus