Int'l and National FR
by Murat Uyar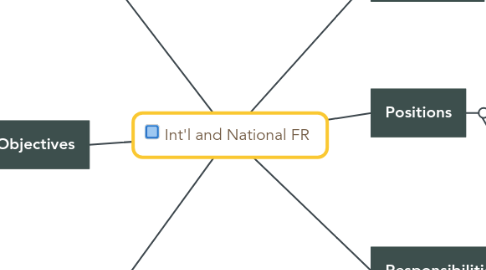 1. Functions
1.1. Coordination
1.1.1. Project and Proposal Writing
1.1.2. Project Monitoring and Evaluation
1.1.3. Reports to Donors
1.1.4. Internal and External Coordination
1.1.5. Closing the Projects
1.2. Int'l FR
1.3. National FR
1.4. Creating a good network with the partners
1.5. PR
2. Objectives
2.1. 1. FINDING THE FUNDS IN THE NATIONAL LEVEL.
2.2. 2. COORDINATION, COMMUNICATION BETWEEN THE UNITS AND DEPTS
2.3. 3. MANAGING THE NATIONAL AND INTERNATIONAL PARTNERSHIPS, EXPANDING THE INT'L FUND NETWORK
3. Goals
3.1. Goal 1: Finding the funds to establish the KF's mission and vision Goal 2.: To create the coordination, cooperation, communication between the units and depts Goal 3: Managing the national and international funding partnerships, preparing and signing process of the MoU,
4. Action Plan
4.1. 1. Community Fundraising:
4.2. 2. Visibility
4.3. 3. Advertising Events
4.3.1. Electronic Advertising:
4.3.2. Printed advertising
5. Positions
5.1. Positions: Director Manager Team Leader for Project and Programs Officer: Field Staff
6. Responsibilities
6.1. Writing the project proposals, coordinating the project implementation,
6.2. monitoring and evaluation of the projects in implementation dept.,
6.3. collecting data, pictures and videos, writing the reporting and sending to partners, completion and closing the project.