THE EFFECTS OF CLIMATE CHANGE
by Derviş dkekec342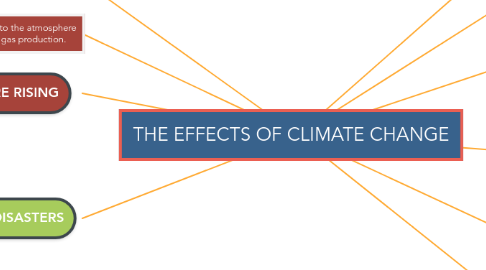 1. The last four years were the four hottest on record.
2. Billions of tons of CO2 are released into the atmosphere every year as a result of coal, oil, and gas production.
3. 2050 yılına kadar Sahra Altı Afrika, Latin Amerika ve Güney Asya'da 140 milyondan fazla insan kendi bölgeleri içinde göç etmek zorunda kalacak.
4. Glaciers and ice sheets in polar and mountain regions are already melting faster than ever, causing sea levels to rise.
5. The effects of climate change heighten competition for resources such as land, food, and water, fueling socioeconomic tensions and, increasingly often, leading to mass displacement.
6. ECONOMIC TROUBLE
6.1. Climate change costing the world economy 520 billion USD each year, while 26 million people are pushed into poverty as a result.
6.2. Almost two-thirds of the world's cities with populations of over five million are located in areas at risk of sea level rise
7. A CATALYST FOR CONFLICT
8. SEA LEVEL ARE RISING
8.1. Arctic likely to become Ice-free
8.2. Sea level will rise 1-8 feet by 2100
9. GLOBAL TEMPERATURES ARE RISING
9.1. Temperatures could rise to above three degrees Celsius by 2100, causing further irreversible damage to our ecosystems.
10. NEW NATURAL DISASTERS
10.1. 90 per cent of disasters are now classed as weather and climate related.
10.2. Hurricanes will become stronger and more intense
10.2.1. FOOD AND WATER SECURITY IS IN DANGER
10.2.1.1. Climate change limits the availability and quality of water for drinking and agriculture.
10.2.1.2.  500 million people today live in areas affected by erosion, while up to 30 per cent of food is lost or wasted as a result.
10.3. More droughts and heat waves