David Cameron is the Prime Minister for the UK and is also in control of all Public Services.
by Adam Entwistle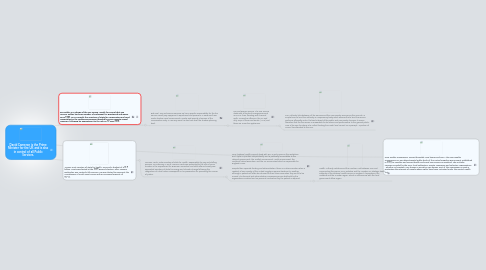 1. Care Quality Commission. inspect hospitals, care homes and GP's. The Care Quality Commission is a non-departmental public body of the United Kingdom government established in 2009 to regulate and inspect health and social care services in England. This includes services provided by the NHS, local authorities, private companies and voluntary organisations - whether in hospitals, care homes or people's own homes. Part of the Commission's remit is protecting the interests of people whose rights have been restricted under the Mental Health Act.
2. Eric Pickles is in charge of the Fire service. Mostly for councils but Fire Service. Pickles has been Member of Parliament for Brentwood and Ongar since 1992. He is currently the Secretary of State for Communities and Local Government in the coalition government headed by Prime Minister David Cameron, following his appointment to the role on 12 May 2010.
2.1. Bob Niel. Fire and Rescue Services.He has a specific responsibility for the fire service overall pay, equipment, reqruitment and pensions. In 2008 Neill was made Shadow Local Government Minister and Deputy Chairman of the Conservative Party. In January 2009, he also took over the shadow planning brief.
2.1.1. Fire and Rescue Service. The Fire Service deals with all kinds of emergencies such as, RTA's, fires, flooding and chemical spills. 44,000 fire officers in the UK and only 3.9% of those are female. (1716) and there are 3,600 fire appliances.
2.1.1.1. Fire Authority links between all fire services and the communiuty services via the councils. In simple terms a local fire authority is a supervisory body which ensures that a local fire service performs efficiently and in the best interest of the public and community it serves. It means therefore that the fire service is answerable for its actions and performance to the general public. One of its main functions is to collect funding from each local council via a precept - a portion of council tax allocated to the FRS.
3. Jeremy Hunt secetary of state for health. NHS and a budget of £10.5 billion. Hunt was elected at the 2005 general election, after Virginia Bottomley was created a life peeress. He was elected to represent the constituency of South West Surrey with an increased majority of 5,711.
3.1. Norman Lamb. under secetary of state for Health. Responsible for pay and staffing pension. On February 3, 2012, Norman Lamb was promoted to the role of junior minister in the Department for Business, Innovation and Skills after Ed Davey was appointed Secretary of State for Energy and Climate Change following the resignation of Chris Huhne consequent on his prosecution for perverting the course of justice.
3.1.1. NHS (National Health Service) deals with RTA'S and injuries in the workplace. Each system operates independently, and is politically accountable to the relevant government: the Scottish Government, Welsh Government, the Northern Ireland Executive, and the UK Government which is responsible for England's NHS. Despite their separate funding and administration, there is no discrimination when a resident of one country of the United Kingdom requires treatment in another, although a patient will often be returned to their home area when they are fit to be moved. The financial and administrative consequences are dealt with by the organisations involved and no personal involvement by the patient is required.
3.1.1.1. Health Authority Yorkshire and the Humber. Link between NHS and communities they serve. NHS Yorkshire and the Humber is a strategic health authority of the National Health Service in England. It operates in the Yorkshire and the Humber region, which is coterminous with the local government office region.