Stamgroepavond Mediawijsheid
by m Beunk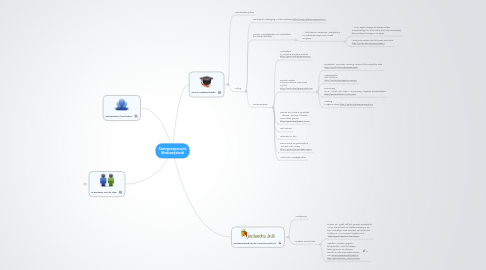 1. Mediawijsheid op de Jenapleinschool?
1.1. Werkgroep
1.2. Ouders voorlichten
1.2.1. Praten. En: geef zelf het goede voorbeeld! Wil je dat je kind niet telkens bezig is op zijn mobieltje? Doe dat dan zelf ook niet... Postbus 51 commercial Cybercrime http://youtu.be/GU7ho1E7yPI
1.2.2. Optillen: Kansen grijpen, begeleiden, vooruit helpen, laten groeien en bloeien Nando & internet ondernemen van www.newkidsontheweb.nl http://youtu.be/C_9aXH1mL7E
2. Wat is mediawijsheid?
2.1. Wat denken jullie?
2.2. Uitleg
2.2.1. De digitale uitdaging in het onderwijs http://youtu.be/8O4BOUHjuCI
2.2.2. Kennis, vaardigheden en mentaliteit (houding/attitude) ...
2.2.2.1. ... technische, creatieve, analytische en reflectieve wijs met media omgaan...
2.2.2.1.1. ... voor eigen welzijn en persoonlijke ontwikkeling om te functioneren als volwaardig democratisch burger 21e eeuw
2.2.2.1.2. Veilig internetten met Phineas and Ferb http://youtu.be/6Kme7mGksiM
2.2.3. Onderwerpen:
2.2.3.1. Mobieltjes Hi reclame evolutie mobiel http://youtu.be/cb4l9KJrOSA
2.2.3.2. Sociale media Filmpje Pauline Mijn Kind Online http://youtu.be/q2quSCfEhHQ
2.2.3.2.1. Facebook, YouTube, Texting: Rules of the Road for Kids http://youtu.be/Gd520wZZGDE
2.2.3.2.2. Cyberpesten Sire reclame http://youtu.be/8TyplNAQNeU
2.2.3.2.3. Grooming NCRV Altijd Wat Wijzer - Grooming - digitale kinderlokkers http://youtu.be/I6AUVe3_DEo
2.2.3.2.4. Sexting Megan's Story http://youtu.be/DwKgg35YbC4
2.2.3.3. Games en virtuele werelden Steven Johnson If books came after games http://youtu.be/lpet4TJi41A
2.2.3.4. Het nieuws
2.2.3.5. Televisie en film
2.2.3.6. Democratie en participatie Sociaal met Media http://youtu.be/pYpbsbA6qLA
2.2.3.7. Informatie vaardigheden
3. In groepjes aan de slag
3.1. Bespreek een onderwerp uit de pitch...
3.1.1. Praat
3.1.2. Regels
3.1.3. Optillen
3.1.4. Rol van de Jenapleinschool
3.1.5. Opmerkingen / ervaringen / vragen
4. Opbrengsten bespreken