Idle Thoughts
by
Mr Clarkson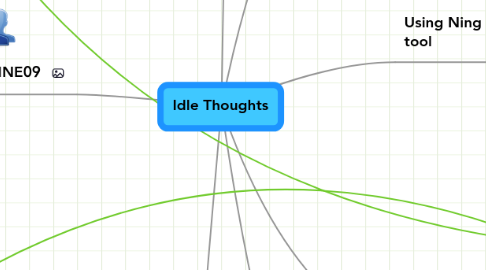 0.0
stars -
0
reviews range from
0
to
5
Idle Thoughts
Who reads blogs these days?
I tend to read blogs entries posted in Twitter
Although I subscribe to lots of blogs, I rarely open my RSS reader - feels too much like work
And so I miss lots and lots of thoughts and ideas
I use Twitter - but is that a simple replacement?
Who reads my blog? What is it for?
Ideas from TMNE09
How do you set up a TM?
Independent Learning
E-Twinning
Early GCSE Entry
Presentation tools
Film Making
Neural Impulse Actuator
PEEL
Anderson's Taxonomy
Media Ideas
Century of Faces
Filminute
Students filming/editing school events
Using Ning as a classroom tool
Competing with Moodle?
Competing with Mahara?
Relative merits in comparison with ELGG and Edmodo?
Would need SLT/HoD/Tech support on board
Can you lock it down?
Who to use it with
Danger of online content
Lots of really useful websites host both good, and borderline inappropriate content
E.G. Images on 'sharing' sites like Flickr, Vimeo, et al
E.G. Exemplar websites we can use to demonstrate good ideas that host some borderline content
If website hosts clearly inappropriate content, then the rule HAS to be no
Mind Mapping as a tool
Amazed I have not done this before
Incredibly powerful
We *use* mind maps (a little), but do we really teach how to use them well?
Link between mind mapping and independent learning
Best examples of tools:
How do you assess a mind map?
Creativity in Coursework
Coursework generally consists of Word documents, maybe with the odd PPT thrown in
Is there an alternative method of engaging students?
Lots of alternative presentation tools, but do exam boards accept them?