Professional Pilot
by Hayes Maddox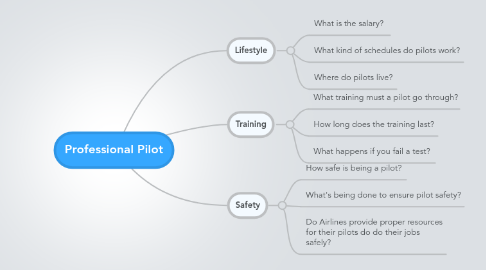 1. Lifestyle
1.1. What is the salary?
1.2. What kind of schedules do pilots work?
1.3. Where do pilots live?
2. Training
2.1. What training must a pilot go through?
2.2. How long does the training last?
2.3. What happens if you fail a test?
3. Safety
3.1. How safe is being a pilot?
3.2. What's being done to ensure pilot safety?
3.3. Do Airlines provide proper resources for their pilots do do their jobs safely?