WHAT YOU THINK OF WHEN YOU HEAR THE WORD "SIN"
by Greg Rast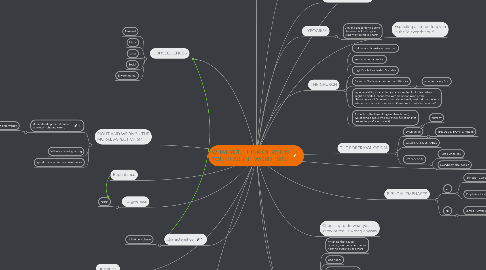 1. Enjoyment, thrill, personal gain
2. Choosing to do what you know or feel is wrong anyway
3. brokeness
4. Sins of the flesh; lying, cheating, stealing for personal gain; profanity, substance abuse, and other forms of peer pressure
5. "Do as I say, not as I do"
6. HYPOCRISY
6.1. Any misdeeds done during the week will be forgiven simply by going to church
6.2. Expecting all to be forgiven in the 'eleventh hour'
7. RIGHT AND WRONG - THE MORAL ASPECT OF SIN
7.1. Understanding the difference between right and wrong
7.1.1. What is right and wrong?
7.1.1.1. Postmodernism and the lack of objective truth
7.1.1.1.1. SIN ACCORDING TO POSTMODERNISM
7.1.1.2. Modernism and easily attainable scientifically measurable truth
7.1.1.2.1. SIN ACCORDING TO MODERNISM
7.1.1.3. Christian perspective: what pleases God
7.2. Willfully choosing wrong
7.3. Ignoring the potential consequence
8. ??
9. THE CHURCH
9.1. Hellfire and brimstone preaching
9.2. Inescapable damnation
9.3. High Profile Leadership Scandals
9.4. Focus on God's wrath rather than His love
9.4.1. an unforgiving God
9.5. hypersensitivity to anything (or anyone) that looks like it(they) might be sin(ful), connected with sinful behavior, or the phenomenon of "someone who sinned really bad did that once or listened to that kind of music so therefore it must also be sinful"
9.6. As body of the Great Forgiver (hands, feet) Welcoming people who are chock full of sin (not pretending we're outside it)
9.6.1. humility
10. characteristics
10.1. dulled conscience
11. Forgiveness
11.1. regret
12. DEFINITIONS
12.1. Anything that causes physical, emotional, or mental harm to ourselves or others
12.2. Bad habits
12.3. Personal "indulgences"
12.4. Falling short of God's perfection (Calvin)
12.5. A willful transgression against a known law of God (Wesley)
12.6. Rd
12.7. choosing something besides God
13. THE EXPERIENCE OF SIN
13.1. SHAME OF FAILURE
13.1.1. Disappointment with self
13.1.2. Sense of personal weakness
13.1.3. Fear of recurrence
13.2. CONFUSION
13.2.1. Lack of perspective
13.2.2. Is what I did really so bad?
13.2.3. Does it make me a bad person?
13.3. Sense of Loss
13.3.1. will God really forgive me again?
14. CONSEQUENCES
14.1. Personal
14.2. Moral
14.3. Legal
14.4. Social
14.5. Environmental
15. THE PORTRAYAL OF SIN
15.1. EVIL!!!!!!!!!!!!
15.1.1. THE DEVIL, HORNS, FIRE!!!!
15.2. EXCITING & DESIRABLE
15.3. NO BIG DEAL
15.3.1. "Little white lies"
15.3.2. Everybody else does it
16. BIBLICAL EMPHASES
16.1. OT
16.1.1. Genesis - Curse
16.1.2. Prophets - Excess
16.1.2.1. Material Excess
16.1.2.2. Ignoring the orphan and the widow
16.2. NT
16.2.1. James - Omission
17. SIN IN POPULAR CULTURE
18. Repentance
19. F