DOA Training
by
Greg Bell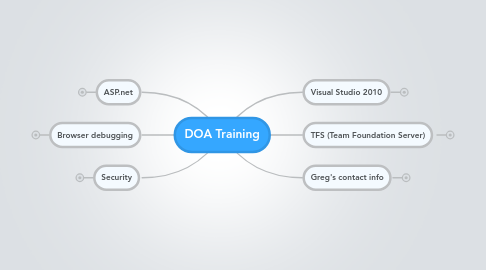 0.0
stars - reviews range from
0
to
5
DOA Training
Visual Studio 2010
Solution
Projects
StartUp Project
Debugging
Clean/Rebuild
TFS (Team Foundation Server)
Work Items
ASP.net
Page Structure
Page Elements
Entity Framework
Authentication and Authorization ("Security")
Passing information between pages, i.e. remembering "state" for a session
Logging information (for debugging)
Browser debugging
unlike the videos, when you "debug" in VS, it wires up the browser's script debugging to go into VS. So, you can't do JS debugging in IE.
if you are debugging in VS too, this also explains why the "timeout exception" occurs in VS even tho it's a client side error
Note: here I use "Security" to mean "coding in a secure manner". You will also see the term security used to mean "the code that controls login and which users can do what stuff"
Encode expressions
Greg's contact info
Greg at Collective Software .com