Measuring What Matters
by
John Oliver Coffey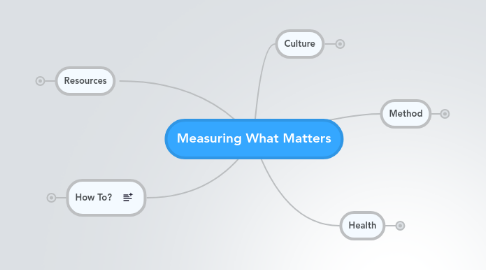 0.0
stars - reviews range from
0
to
5
Measuring What Matters
Method
Method
outcomes not data
Define Organization Objectives
make these clear, concise, executable, not vague
awareness?
participation?
highlight events?
influence, eg. policy
META dimensions
Traffic Acquisition, paid search, owned, ie. internal traffic, earned, eg. BBC article
Behavior, videos viewed, specific pages visited, proportion of repeat visitors
Outcomes, eg., downloads of reports, email contacts generated, newsletter signups, brand name searches
Strategies
Awareness - website goal is to reinforce our position as the authority on X research
Participation - Email contacts, comments, questions
Events - engage community, eg. CIFOR's 20th anniversary
Identify Key Performance Indicators
awareness (branded traffic)
Participation - newsletter signups, contacts, PDF downloads
Events - loyalty, turnout, signups
awareness eg. +7k branded searches?
Participation - 500 newsletter signups, 25 contacts, 250 PDF downloads
Events - 50% repeat visits
Segment
external, internal - Segmentation is super important: trends and aggregate are almost meaningless without segmentation.
1. Acquisition.per click marketing (PPC), email, affiliate deals, display / banner ads, facebook marketing campaigns.
2. Behavior. page depth > 3, Landing page x, count of visits > x - what do they read and what can we learn from them
3. Outcomes: site activities that add value - such as micro conversion - people who watched a video, download a report, sign up for RSS
4. people who read to the end of an article, yes, this is measurable in google analytics
What to measure: outcomes
- hard indicators: popularity, relevance, transactions/interactions, engagement, downloads, social, email churn - soft indicators (surveys, exit questions) reader satisfaction
Reporting or Analysis
Popularity?, Basic, Unique visitors, # Visits, Pageviews
Relevance
Transactions/Interactions, shares, comments, contacts
Engagement, eg. newsletter signup
Downloads
Social
Dashboards, Content Efficiency, Initial Impression, Engagement, Outcome
Know Your Audiences
Who, Internal, Donors, Job seekers, Media, Policy Makers, Academics, Students, Farmers
What interests them?
How do they consume, website, email, social net
Frequency
Participation
Proportion
Health
Data Quality
Installed properly, all pages?, correct code, #include, manual?
Profiles and filters, Country, exclude/include internal traffic
Sub domains
extras
Google Analytics, set up goals
Speed
an important SEO factor
vital for usability
Relevance
Bounce rate
Keywords used
Time spent on site
Site Search
use of the website search box. this can be configured in Google Analytics: measures lostness and laziness. what can't people find on the site, can be used for editorial plan.
Connect to Google Webmaster Tools
Alerts
traffic spiks and troughs
broken pages
Seasonality
academic calendar
country vacation days
How To?
[avoid success theater - the comforting but ultimately meaningless feeling you get when your stats (eg. twitter followers, pageviews) increase by 10%. In Social Media terms focus on a small, highly engaged community than a large follower or fan count.
Dashboards
These reports are hosted by ypard, so please add them to your own accounts. You will also need to customize them for your own goals, brand names etc.
Advanced Blog Dashboard, https://www.google.com/analytics/web/template?uid=4Ny-nydzS86qoZDM3D8gcA
Basic Blog Dashboard, https://www.google.com/analytics/web/template?uid=3kP84MpgRp-7nYkjZbHSNw
Social Media Dashboard 1, https://www.google.com/analytics/web/template?uid=0GqDujfrSySM2mVPmj3DEA
Social Media Dashboard 2, https://www.google.com/analytics/web/template?uid=YUMEQsjVTsSRNAhXlihq1Q
Visitors, https://www.google.com/analytics/web/template?uid=BWzyLa5iSRu3Tk2STwNgqA
Technology, https://www.google.com/analytics/web/template?uid=5ROPzBqTSe6wfNiVf87nUw
Custom Reports
Twitter, https://www.google.com/analytics/web/template?uid=5s37JzmBS9q2S0ymYW-2XQ
SEO Reporting, https://www.google.com/analytics/web/template?uid=g1I3_CN8SBqTnK5o3PK3-A
Keyword Analysis and Engagement, https://www.google.com/analytics/web/template?uid=-TtGC1suQxS_ZJV3ZPzeZw
Hours and Days, https://www.google.com/analytics/web/template?uid=r8OXS_OkSqqMXjxfCkHRWw
Content Efficiency, https://www.google.com/analytics/web/template?uid=Y9DUbsobRBCAM_sYXv6hfA
Link Analysis, https://www.google.com/analytics/web/template?uid=zuSjXUnWQdapdeI9PuBqzA
Non-branded keyword report, https://www.google.com/analytics/web/template?uid=O7--h52uR1Ocut9K9_1E2A
Visitor acquisition efficiency, https://www.google.com/analytics/web/template?uid=4ALzHrlJTp6tw9jvBRj9_Q
404 errors, https://www.google.com/analytics/web/template?uid=TcI2YheDTwSZhrgZuP0fkw
Referring sites, https://www.google.com/analytics/web/template?uid=Zz4J7VxySr6T5acc-a6-0Q
Email Newsletter, https://www.google.com/analytics/web/template?uid=_6LHwGp9R8WhXu18qcusaQ
Resources
Google for non-profits
Free ads
Youtube branding
Grants
Google Apps
Check elibigility, http://bit.ly/1akzow0
GA Add ons
Social Analytics code http://bit.ly/10tptmQ
Tag builder http://bit.ly/10ttmrU
Tweet Lookup Plugin, http://bit.ly/18mR3qn
subdomain tracking, http://bit.ly/13Ze8IK
Download files
Event tracking goals, eg. <a href="/downloads/whitepapers/seo-is-great.pdf" onClick="_gaq.push(['_trackEvent', 'whitepaper', 'download', 'SEO is great', 5, true]);" target="_blank">SEO Is Great Whitepaper</a>
Social Interaction
http://bit.ly/10tptmQ
Reading
http://www.kaushik.net/avinash/
http://www.allanalytics.com/
Dashboards
http://inform.ly/
John Coffey
twitter, https://twitter.com/johnthunder
linkedin, http://Linkedin.com/in/searchenginemarketer
skype, johnolivercoffey
g+, https://plus.google.com/107265876169928143199/about
email, joc@netmidas.com
Culture
Overcoming fear
Baby steps, see section on Method
Don't overwhelm with data and reports
The Measurement Mentality
3 types of decision making, HPPO, Highest Paid Person's Opinion, Decision Making with : bad data, too much data and/or no goals, Decision making with data in continuous improvement process
Outcomes and impacts, not data, Did people do what you want?, Have you defined what you want?, Critical Few, Work backwards from Key Outcomes, get agreement on definition of Outcomes, Present insights first, then data, avoid confusion, avoid misinterpretation, Google Analytics, dashboards, custom reports
hero opportunity