Cloud Computing
by
Mitsubishi Tokyo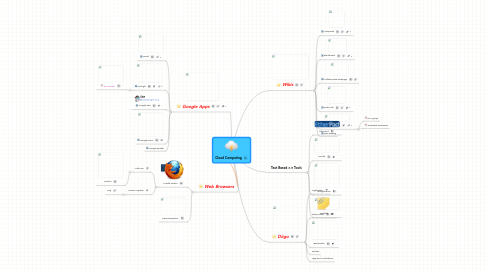 5.0
stars -
1
reviews range from
0
to
5
Cloud Computing
Wikis
Wikis are webpages that can edited by anyone who has access to it. It allows a group of people to work together on one webpage.
Wikipedia is the most commonly used wiki in the world. It is a free only encyclopedia
This is a wiki that our school uses. It provides connection between teachers and students. Teachers can put announcements and assignments on Blackboard and the students can have access to them
Collaborative webpage
The main idea of a wiki is that is allows anyone with access to the webpage to work collaboratively and edit the page.
This is a website I recommended for our class to use. It is a wiki that is simple but uses great syntax.
This is the Website we used for our class website. We worked on it by making thread discussions and editing each other's definitions of the tech terms we were assigned to
Peer Editing
Google Apps is the applications of Google and it includes gmail, igoogle, google Docs, Google reader, and many other features
iGoogle is a website we used in Google. It is a website that allows us to put in RSS readers so that we have all our favorite websites on one page.
Google Site
We made our own website in Google. We put in our drawings and information of ourselves.
Google Docs
Google Docs allows us to save our writing inside Google. If you invite people, they also have access to the document and can make changes to it.
Google Reader
Diigo
Diigo is a website that allows you to put in bookmarks of websites you liked or found useful.
Highlighter
Diigo allows people to highlight texts on any website. You can also see other people's highlights.
Sticky Notes
You can also add sticky notes on websites outside of Diigo. Other people can see the sticky notes but you can also keep it private.
Bookmarks
Bookmarks of websites can be posted inside Diigo. You can see what bookmarks others have made and see which websites are recommended.
Toolbar
Tags and Annotations
Web Browsers
Mozilla Firefox
Internet Explorer
Text Based 2.0 Tools
EtherPad
Wordle
Our class used Wordle to define google docs. we wrote the pros and cons of google docs and made a wordle out of the words.
Google Docs
Textflow