Keyword Research
by
Chris McCrow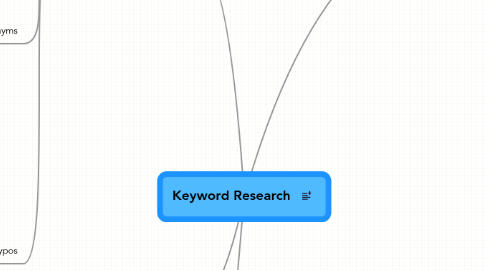 0.0
stars -
0
reviews range from
0
to
5
What terms will people be searching on our business / services for?
Keyword Niches
special offer booker
Late Deals
Advane booking deals
Length of Stay Deals
Package Deals
Length of Stay
Long Stay
short stay
leisure booker
Groups, famailies, friends travelling, Stag/Hen do
Agents, Travel Agents, Web Portal
Indivduals
family
Profiling, Relaxation, Party, Advanture
corporate booker
Groups, Human resources, Projects, Relocating, Govenment, Military, Medical
Agents, Relocation Agent, Travel Agent, TMCs, Web Portal, Letting Agent
Indivduals, business traveller, Relocating
Profiling, ?
Demography
Budget, High End Booker, Middle-end booker, Economy Booker
Gender
Amenitiy Booker
pet friendly
Boradband
technology
faciliteis
Security
Green
Services
Personas
The Sports & Entertainment Guest
The Time of Crisis Guest, Insurance, Flooding, Fire
Brand Booker, Third Party Brands
relocating
Hotel Convert
Tool Finders
apartment search, apartment finder, apartment guide, comparrision shopper
Search
comparrison
Page Site function
Map
filtered by ...
sorted by ...
Brands
Our Brands, Complete Accommodation Solutions, The Apartment Service, Executive Roomspace, Short-Let-register
Competitors Brands
Current Events
Exhibitions
Tours
Sporting Events
Keyword Variations
Word re-shuffling
Tools, The Permutator
Geo-Targeting
location specifc, Highest ROI Locations, ERS Locations, London, Reading, Swindon, ...., Lisbon, Madrid
POIs
Generic
abbreivations
Plurals
multi lingual
Localization
Synonyms
"Serviced Apartments", Temporary Accommodation, Short-Lets, Corproate Housing, Executive Apartments, Apartment-Hotels, Extended Stay, ETC.
Typos
Missing Space
Spelling Mistakes, Check Web Server log files, Wikipedia list, Online Tool, Search Google: common misspellings for X
Wrong key on keyboard
incorrect Pluals
Sample Documents
These docs are are inteded to give samples of work previously carried out. 
Mix of different keywords
Keywords built from wikipedia
Sample list generated for corporate bookers
Some keyword analysis
List Generated by Yahoo Agent
List by Bard for Visit London
Key Search Terms
Primary Terms
Serviced Apartments
ApartHotels
Self Catering
Corporate Housing
Extended Stay
Secondary Terms
temporary housing
executive apartment
short let
relocation
Careful of these!
apartments ....
Negiatives
For Sale
permanant
long-let