Mobile Apps for Android and Apple
by Mere Leslie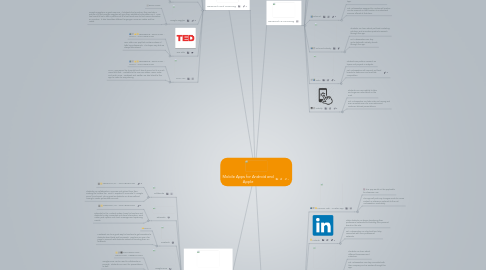 1. Wikipedia
1.1. REFERENCE - EDUCATION
1.2. Wikipedia is the free encyclopedia containing more than 20 million articles. Features: Save article to read later or offline, Search articles nearby, Share articles using Android "Share" function, Read article in a different language, Full screen search.
2. Research & Learning
2.1. Good Dog Podcast
2.1.1. Students can conduct research for canine reports and projects.
2.1.2. Pet Ambassadors can expand their knowledge on many things canine.
2.2. FDA
2.2.1. Studets can learn about
2.2.2. Pet Ambassadors can research recall information in preparation for their store visits.
2.3. Google Maps
2.3.1. Students can apply instant map searching to their research to learn more about areas close to home or far away.
2.3.2. Pet Ambassadors can find and map out the easiest way to their assigned stores.
2.4. PetSmart
2.4.1. Students can research either pet products/foods or business models with this app.
2.4.2. Pet Ambassadors assigned to a PetSmart location can do research on that location to understand services offered at that store.
2.5. Pet Food Industry
2.5.1. Students can learn about pet food marketing, nutrition, and innovative products research through this app.
2.5.2. Pet Ambassadors can stay up-to-date with industry trends through this app.
2.6. Safari
2.6.1. Students can perform research on topics and projects in subjects.
2.6.2. Pet Ambassadors will research pet food brands to determine and evaluate competitors.
2.7. Nobility
2.7.1. Students can use Nobility to take and organize notes taken on the iPad.
2.7.2. Pet Ambassadors can take notes on training and even annotate PDFs for more advanced customer-tailored presentations.
3. Collaboration & Sharing
3.1. Premium Push - a custom app
3.1.1. This app would not be applicable for classroom use.
3.1.2. This app will push any changes made to course content or reference materials to the Pet Ambassador's iPads daily
3.2. LinkedIn
3.2.1. Older students can begin developing their professional networks and building their personal brand on this site.
3.2.2. Pet Ambassadors can stay build and stay connected with their professional networks.
3.3. Yammer
3.3.1. Students can learn about different businesses and industries.
3.3.2. Pet Ambassadors can stay connected with their company and co-workers through this app.
3.4. iMovie
3.4.1. At the end of a unit, students will create & share a short video about their chosen subject.
3.4.2. After initial training, Pet Ambassadors will create a 1-minute selling piece to convince a new customer to try a particular diet/formula.
3.5. Facebook
3.5.1. Students - this is not an appropraite site for school-aged students to post personal information.
3.5.2. Pet Ambassadors can post success stories on the Pet Park page, a site dedicated to the Pet Ambassadors and their stories.
3.6. Twitter
3.6.1. Students and parents can receive live updates from their teachers, school, or district.
3.6.2. Pet Ambassadors area managers can tweet out information and updates to their teams using a special #hashtag.
3.7. Salesforce
3.7.1. Students can benefit from the social media components of salesforce app to keep in touch with alumni or help rally together for a common cause.
3.7.2. Pet Ambassadors can compare their weekly performance against their peers.
4. Research and Learning
4.1. Google Currents
4.1.1. REFERENCE - EDUCATION
4.1.2. Google Currents contains articles, magazines, current events, blogs, and many other features. Students can save articles and share them with others. This would be a great resource for my world histort students on current event days!
4.2. Google Chrome
4.2.1. REFERENCE - EDUCATION
4.2.2. Google Chrome is an app that students can use to find anything via the web.
4.3. Multisearch
4.3.1. REFERENCE - EDUCATION
4.3.2. Multisearch can search several different places at once. This could be a great time saver for classrooms that are limited in research time in the computer lab.
4.4. Google Goggles
4.4.1. EDUCATION
4.4.2. Google Goggles is a great resource. If students find a picture, they can take a picture of it and Google Goggles will give them additional information on it. How cool would it be to take a picture out of a text book even to find more information on a picture. It also translates different languages, scans QR codes and bar codes.
4.5. TED Talks
4.5.1. REFERENCE - EDUCATION - SOCIAL - COLLABORATION
4.5.2. TED Talks is an app that contains videos of talks by professionals. The topics vary but are always educational.
4.6. NASA APP
4.6.1. REFERENCE - EDUCATION - SOCIAL - COLLABORATION
4.6.2. NASA App seems like it would be all about space, but it is much more than that. Available to the user are videos, news, radio, and much more. Facebook and Twiitter are also linked to this app to make for easy sharing.
5. Collaboration and Sharing
5.1. Collaborate
5.1.1. PRODUCTIVITY - COLLABORATION
5.1.2. Students can collaborate in one area and upload from their existing file holders like Box™, Dropbox™, Evernote™, Google Drive™ and email. This is great so students can share without having to create yet another account.
5.2. Edmondo
5.2.1. PRODUCTIVITY - COLLABORATION
5.2.2. Edmodo for the Android makes it easy for teachers and students to stay connected and share information; send notes, post replies, and check messages and upcoming events.
5.3. Facebook
5.3.1. SOCIAL
5.3.2. Facebook can be a great way for teachers to get reminders to students about tests and homework. Teachers can use a fan page to connect with students instead of friending them on facebook.
5.4. Google Drive
5.4.1. COLLABORATION - EDUCATION - PRESENTATION
5.4.2. Google Drive can be used to collaborate on projects. Students can use it for presentations as well.
5.5. MindJet
5.5.1. COLLABORATION - EDUCATION - PRESENTATION
5.5.2. MindJet is mindmeister for the Android phone or tablet. MindJet allows for mind mapping that looks similar to what we are doing here.
5.6. Hightail
5.6.1. COLLABORATION - PRESENTATION
5.6.2. Hightail is a unique app because it lets the users share files and ideas. Users can share, send or print files or presentations. Hightail also allows the users to create projects and folders for organization
5.7. Fuze Mobile
5.7.1. COLLABORATION - PRESENTATION
5.7.2. Fuze Moblile allows users to have face to face communication no matter where they are. They can share information and have a conversation about it, face to face.