Visual Learning: integration into teaching and learning
by
John Cuthell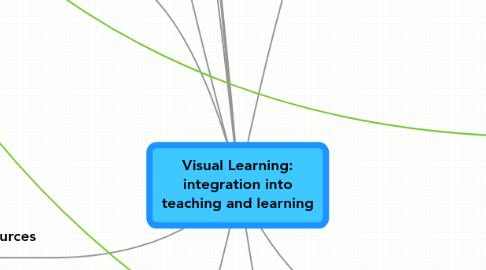 0.0
stars -
0
reviews range from
0
to
5
Visual Learning: integration into teaching and learning
Augmented Reality
Hardware
Schools in my area were given an Elmo L1N to play with, and those who had someone keen are very enthusiastic, especially some of the Early Years folk who are using them with no computer and a monitor for child initiated activity looking at objects, zooming close, and snapping a photo (which goes onto an SD card) then they play it back as a slide show and can talk about their pictures. Very simple yet effective.  
We're excited about the use of a GPS mini tracker and photography for trails
WikiTude
World Browser
IWB
Issues with software inter-operability where schools have a mix of board types.
Caution: new technologies can reinforce old ways of teaching.
Question: How to go from IWB to Integrate Digital Learning Systems?
Catalyst to Change Teaching
"Board" only as good as the questions we ask
Must become student tool, Beyond content delivery, Beyond remediation and practice, Beyond Teacher directed lessons, Beyond whole class
How "visual" are the boards? How much text. How many "powerpoint" type bulleted presentations?
Digital cameras
Digital video
Learning platforms
Serve as a repository for digital assets.
Personal Device
WiFi enabled personal device with web browser. Access and save resources for learning on the go, and/or anytime/ anywhere learning.
Teacher
Student, PDA, iPod Touch, iPhone, NetBook
Interactive Response Systems
SMART Senteo
Educlick
ActivVote
Turningpoint
Question: Are we using these devices mainly for lower level thinking (testing) or deeper questions that involve critical and creative thinking?
For Science obviously, but also art, geology, geography .......
Software
Adobe Creative Suite: very powerful, but issues with complexity and cost.
Online Video, WatchKnow, SchoolTube, Youtube, BBC Class Clips, BrainPop, United Steaming, National Geographic
Classroom Control Software
SynchronEyes
AB Tutor
NET Support
IWB Apps
Notebook
ActivInspire
Espresso
Voice Thread
Mind Mapping
Freemind
Importance of Diagram and Integrated outline, "left" and "right" brain thinking, Visual and Linear structure
Inspiration - more than mind mapping, Kidspiration, Webspiration (on-line), UDL tool, Beyond Visual, embedded digital media, switch from map to linear text, Structure and Design to support thinking and understanding
Curriculum applications
Digital assets
The school learning platform serves as a repository for visual assets.
Used for revision
Re-purposed for collaboration
Students prepare for forthcoming lessons
Close-up demonstrations of processes & techniques
Extended Learning
Written language
visual structure (writing frameworks)
colour to support construction and develop of ideas
images, Connections, Understanding, Memory
Inspiration software, visual structure integrated with linear structure, Visual (colour/image) to support development of written language, Record, support visual with embedded audio, support memory for writing, "Gradual Reveal", Slowly reveal structure, reduce visual "clutter"
Concept Attainment
concept mapping
digital (beyond graphic) organizers
Critical Thinking
Visually structure ideas and thoughts
teach various methods and models, matrix, Charts, cycles, sequence
Reading Comprehension
strategies
practice
voting
visual support
Pre teaching concept evaluation
Post teaching re-evaluation
shared knowledge gathering
enhancing planning for differentiated delivery
How can pupils engage with visual learning unless visual literacy is being developed as a refined skill?
Pedagogical applications
Professional Learning beyond Staff development
Skills-based CPD
Changing teaching and learning
Beyond linear - note taking, words only, text-bound information
Teaching beyond our own preferred learning style
Cross-curricular resource use
warning: cognitive overload
can be avoided through structure, design colour and image
Universal Design for Learning
Problem-based and Project-based Learning
Case studies
The aim of this bit is to show you how different teachers have used the VLE. This time we're going to visit Sophia in the History department. I have attached some screenshots of Sophia's courses with this e-mail Example uses in History department (pdf) The history department are using the VLE as an interactive resource to enhance teaching and learning. In a year 9 module there is a unit on life in the 19th Century. The first resource in the course is a link to an interactive resource on the Manchester Art Gallery website looking at a painting of the times. The next resource is a discussion forum where students have to discuss various questions on the painting. It is amazing seeing students building up their knowledge and responding to each others' posts. Next there is a link to a page on the national archive website on the same topic followed by a downloadable word document containing a worksheet for students to complete. A powerpoint from the lesson comes next followed by another 2 discussion forums for students to carry on answering questons online. To give you an example of how students have used it – one discussion done over 3 teaching groups has been viewed over 800 times – how often does that happen with a student's work in an exercise book?
Enhanced outcomes
ICT CPD
Increased staff confidence & competence, Long term process, related to professional learning - teachers need to see the importance related to their professional growth, Integrate with what teachers are already doing well/on-going district initiatives. Teachers are the "learning natives" - use their knowledge and build on it
Supporting diverse learning styles
Integrate addition software to support learning, OCR, Speech to Text, Text to Speech, Word Prediction
Future Workforce
Creating learners with skills applicable for the 21st century.
More time to TEACH
Allowing students to access digital assets (learning resources) whenever/ where ever, increases the chances of students understanding objectives and learning goals. In turn, thus allows teachers to spend quality time with individual students that require additional support.
Understanding not memorization
Role of CLCs
Disseminating new hardware/software
Skills workshops
Training vs. Learning, All about software vs. All about Teaching and learning, Using the Software vs Supporting and Enhancing Learning, The Task vs. The People, How To vs. Then What?, What will this look, sound and feel like back in my classroom?
curriculum projects
Invention Sessions - Create, learn, share resources and understanding
Range of CPD
Outreach
Primary/ Feeder schools
Partner Schools
Special Schools
ITT
Initial Teacher Training
Variety of Learning Opportunities
Focus on students and learning rather than software and skills
Good Article by Jamie McKenzie - http://staffdevelop.org/adult.html
Coach
Online Resources
Visual browser
Mind meister
Flickr
Visual Thesaurus
Webspiration
New node