E-commerce entities
by Dwane Harley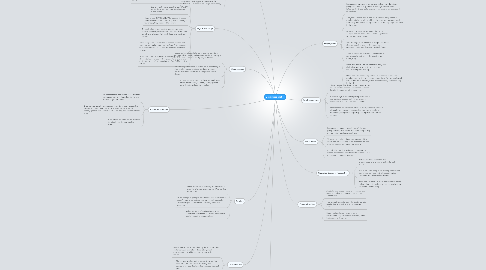 1. Financial
1.1. An online-only or branch and online bank that allows customers to make transactions online. Banks in this case include ING Direct, Lloyds Bank, TSB, etc
1.2. An advantage of online banking is that customers do not have to travel to a branch, as well as being able to carry out transactions easier and faster.
1.3. A disadvantage is that when carrying out an online transaction, you don't have a real bank teller with you, making the transactions a bit dull to some people
2. Service providers
2.1. These people offer low-cost services or act as agents for third parties, with examples being Easyjet, Ryanair, lastminute.com, etc.
2.2. An advantage is the lower price point that the companies charge, which will be great for customers who don't make much money,
2.3. Most service providers are infamous for a pretty low standard of quality and customer service. For example, there have been many complaints lodged against Ryanair due to bad service.
3. Existing Retailers
3.1. A retailer that already has a presence on the physical market, and wants to expand into e-commerce.
3.2. This is great for customers who trust a certain retailer, but are unable to leave their own home.
3.3. Some retailers lack of experience in e-commerce may result in late delivery times, bad service online, etc.
4. Consumer led
4.1. An online site that is controlled by the activities of its customers. An example of this is Ebay, which makes money by taking a cut of what a seller makes.
4.2. The company relies on the money they get from sales, so if the products stop selling, the company will eventually end up in grave financial peril.
4.3. An advantage of consumer led sites is that because the customers are responsible for their products, the company does not have to pay for warehouses to store their products.
5. Manufacturers
5.1. These produce products for sale, and are able to cut out the middle man by selling their products directly to the customer. Examples are Apple, and Black & Decker.
5.2. An advantage that manufacturers have is that they're able to offer customers their products at lower prices, which will increase the company's market share.
5.3. Sometimes, customers can be exploited based on the brand name, and may end up paying more than they do anywhere else
6. E-tailers
6.1. These are retailers that only do transactions over the internet. Examples are Woolworths, Amazon, etc.
6.2. An advantage of going to an e-tailer is that the customer doesn't have to go outside to shop, as well as usually having cheaper prices online, or having an online discount.
6.3. A disadvantage of e-tailers is that they sometimes have technical issues, which could render the entire site unusable.
7. Social divide
7.1. Because e-commerce usually doesn't involve going outside, that means that some people may not come into contact with others.
7.2. This results in a lack of communication, which could end up alienating some of those who rely on e-commerce too much from society.
7.3. It could also result in awkward conversations whenever someone tries to talk to someone who relies on e-commerce too much.
8. Employment
8.1. Because more people are shopping online nowadays than going to a town or city centre, some high street brands (Woolworths & Comet for example) are starting to vanish and close down.
8.2. Also, less jobs are required to run a website as opposed to running a building, along with all the costs and tax. As a result, there may end up not being that much in the way of jobs in retail in the future.
8.3. However, more jobs may be on offer from companies who decide to use both High Street stores, and e-commerce.
8.4. Also, more jobs are available at shops that are in shopping centres or near the motorway, compared to jobs at shops on the High Street.
8.5. There may also be jobs for IT Technicians to run a website and fix it in the event of an emergency.
8.6. More jobs would also be created to carry out deliveries, and to keep items and other resources in good security.
8.7. While some businesses operations may choose to relocate to another country due to cheaper labour (India for example) which can lead to more imports, other businesses may choose to stay in the UK.
9. Changing Customer Perspective
9.1. Some customers still don't trust e-commerce, and prefer to still go to real shops.
9.2. However, some people are starting to transition to online shops due to the hooks of online discounts and release-day delivery
9.3. Also, some customers use e-commerce to order online, then pick the item up from a nearby shop whenever they're ready.
10. High Street shops
10.1. Partly because of the growth of e-commerce, some high street brands, such as Comet, Woolworths (which returned as a online-only shop) and Jessops have closed down in recent years.
10.2. Some High Street shops, like Currys and Argos, have survived by expanding into e-commerce.
10.3. Some shops (GAME & HMV for example) ended up in administration, but mostly due to closing a few shops, they managed to survive.
10.4. To survive in the new market, some shops have chosen to lower prices of their products, make their own brand of products (mostly food and electrical cables)
10.5. Other companies have started to branch out and sell other items to make more money (GAME, for example, have started to sell DVD's and Blu-ray films as well as games).
10.6. To survive in the new market, some shops have chosen to lower prices of their products, and/or make their own brand of products (mostly food and electrical cables).
11. Impact on Economy
11.1. An impact that e-commerce has left is that companies had to either adapt to the new market, or get left behind.
11.2. E-commerce has also popularised imports, where a product is bought and sent over from another country. Because the money goes to someone in another country, our economy takes a hit.
11.3. Also, prices on items on the internet is notably less than on the high street.
12. Customers
12.1. Customers can order items online at any time of the day they wish, preventing situations where they need a item ASAP, but the shop that sells them is shut
12.2. Items sold online are usually at a cheaper price than on the High Street shops, and also offer online discounts as an incentive for customers to use e-commerce.
12.3. Customers also have more of a choice, whether they want to order the item to be delivered, or if they want to reserve an item to collect at the shop later.
12.4. Online shops have a risk of crashing, meaning that no-one will be able to buy anything from them while the site is down
12.5. Postage and packing prices may make the product just as expensive as a high-street shop, if not more.