DO YOU LIVE IN A GOOD SETTLEMENT?
by
Susana Diaz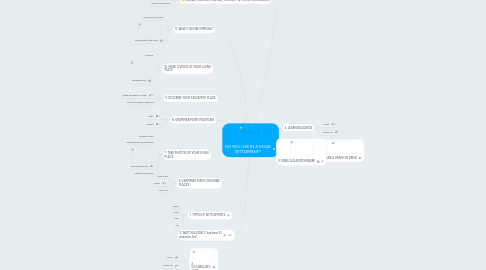 0.0
stars - reviews range from
0
to
5
DO YOU LIVE IN A GOOD SETTLEMENT?
MAKE A GRAPH IN DRIVE
In pairs, agree to 2 or three characteristics of one type of settlement. Present it in a ppt slide with examples.
hamlet
village
town
city
Make a mind map about what makes quality life.
3. VOCABULARY: JOBS
4. LEARN BUILDINGS
5. MAKE A QUESTIONNAIRE
In groups, make a questionnaite to 6 adults in your living place about the climate, the services, jobs, ecology...
6. GRAMMAR POINT: DESCRIBE PLACES
There is/are
PRACTICE
7. TAKE PHOTOS OF YOUR LIVING PLACE
In groups of four
What describes the living place
your favourite place
things to be improved
8. GRAMMAR POINT:POSITIONS
9. DESCRIBE YOUR FAVOURITE PLACE
Use movie maker to make yours
10. MAKE A VIDEO OF YOUR LIVING PLACE.
In groups
Use photo-story
11. WHAT CAN WE IMPROVE?
In groups, write 2 ideas.
Write a letter to the Mayor.
12. GROUP DISCUSSION
Talk about the videos on your living places.
What is the best one?