Simple Guide To Green Cleaning and Home Maintenance
by Joanna Johnson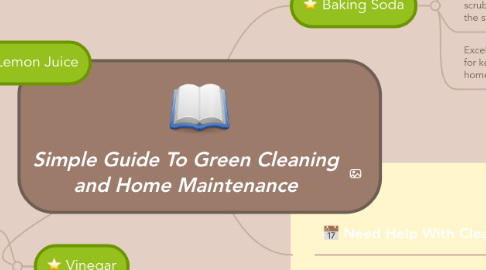 1. Baking Soda
1.1. Amazing helper when it comes to dissolving mineral buildups in the drains, the shower head and all around your bathroom.
1.2. Your best friend when it comes to scrubbing off burnt food in the oven or on the stovetop
1.3. Excellent deodorizer and a useful tool for keeping the mold away from your home.
2. Lemon Juice
2.1. Sprinkle it in your fridge to get rid of the unpleasant smell of stale food.
2.2. Use it on oily spots to dissolve them more easily.
3. Vinegar
3.1. Combined with baking soda, it will set the end of almost all of your cleaning troubles.
3.2. Use it dissolved in some liquid soap to scrub off hardened stains more quickly.
3.3. Avoid nasty smells in your kitchen and your trashcan by sprinkling on them a bit of this magical solution.
4. Need Help With Cleaning?
4.1. Consider using the help of a local cleaning contractor like Glen Iris Cleaners.