Marvelous CMS
by
Radosław P.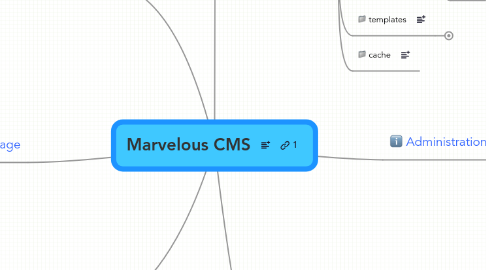 4.8
stars -
4
reviews range from
0
to
5
Marvelous is a open source content management system (CMS) with strong approach to new web technologies and dynamic content. Marvelous CMS can be used as a personal portfolio, home page, photo blog, etc. Marvelous CMS is written in PHP5 with PDO and jQuery, supports various database systems.
Administration panel
authorization
users groups, administrators, moderators, users, registered, guests
templates
default
modules
options, themes, adding, deleting, plugins, adding, deleting, modules, adding, deleting, upgrading
users, groups
pages, images, links, wysiwyg, comments
news, comments, wysiwyg
posts, blog, articles, comments, wysywig
galeries, images, photos, comments
files, download, upload
forum, posts, comments
Technology
Ajax
jQuery, Interface
PHP 5
PDO, MySQL, PostgreSQL, SQLite
User page
templates
default
authorization
RELATED
Web pages or other CMS projects with interesting interface and focus on usability.
MindMeister
Structure
folder structure
error
error page, for 400, 401, 403, 404, 500 and other errors. 
core
main libraries
database
lib
media
public files
banners
docs
files
flash
images
panel
administration panel
css
gui
js
log
tpl
xml
templates
user page templates
default
cache
user page cache foder
Features
pages/archives
news/posts/articles
links/files/galleries
users/comments/forums
themes/plugins/upgrades
easy adding/editing/deleting
w3c/xhtml/rss compliance