The Jealous Husband Returns in the Form of a Parrot
by Jacob Stensland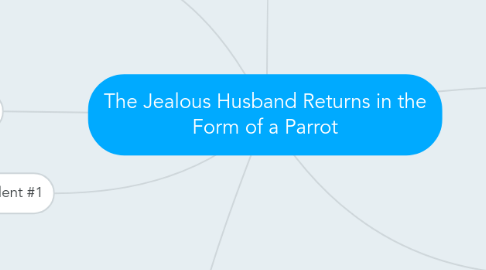 1. Characters
1.1. The Jealous Husband
1.2. His Wife
2. Resolution
2.1. The jealous husband flies into a window to kill himself rather than watching his wife be with other men.
3. Setting
3.1. During the late 1990's
3.2. Houston, Texas
3.3. American Culture
4. Conflict
4.1. A man thinks that his wife is cheating on him.
5. Incident #1
5.1. The husband plots to spy on his wife and dies as a result of it.
6. Incident #2
6.1. The husband comes back to life as a parrot and is bought by the wife as a pet.
7. Incident #3
7.1. The husband tries to communicate with his wife and tell her that he was wrong, but because he is a bird it's a little difficult to communicate.