Technical Communication
by
Rochelle Drinon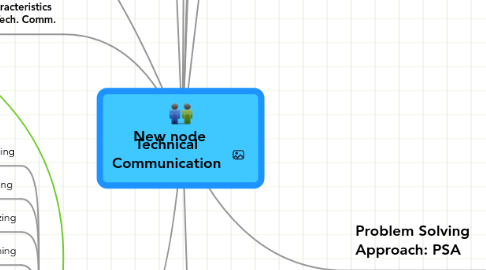 0.0
stars - reviews range from
0
to
5
Technical Communication
Netiquette
choose an appropriate email address
use an appropriate subject
respect others' bandwith
lurk before you leap
polish your writing
watch those caps
use attachments properly
back it up/save it
Nothing is private!
Types of Technical Comm.
Email
Letters
Proposals
Manuals
Job Search docs
Websites
Presentations
Memos...
I never realized that memos had a specific format. I always thought that memos were primarily informal. Upon further reading, I learned that there is more than one format, and in many cases the format is not that informal.  
Characteristics of Tech. Comm.
Rhetorical
Audience Centered
The intended audience must be taken into consideration for effective technical communication. The context must, in addition to the "reciever," be considered.
Tech oriented
Ethical
Researching helps one determine ethical communication. The book was a great source to check if you're writing ethically.
Research oriented
Professional
Visual
This topic really stuck with me. I was a graphic design major before switching to design management. It is very interesting to see that the design and visuals really help to increase understanding, in addition to helping break up large bodies of text. Also, how different colors/sizes of the text itself can be used in different situations.
Design-centered
Concise
Most email is very concise, about a page to a page and half. If it is longer, there is a chance that your reader may not make it to the end.   It is important for other types of writing to be concise, too.
Defined:
"information about a technical subject to a specific audience for a specific purpose"
Process
Planning
Researching
Organizing
Designing
Drafting
Integrating Visuals
Revising
Rewriting
Editing
Testing
New node
Problem Solving Approach: PSA
plan
research
draft
review
distribute
Problems
workplace
Rhetorical
Creating Documents
word processors
presentation software
graphics/imaging software
web-authoring
desktop publishing software
help/ e-learning authoring tools
single-sourcing programs
communicating-collaboration
internet
WWW
email
HTW: messaging
HTW PG 256: The reading in the HTW says that IM falls somewhere between telephone calls and email messaging. The general ettiquette for instant messages is to keep messages simple and cover only one subject in each message. Also, abbreviations are very common but should be avoided when the receipient may not understand them. There is a great example of an instant message screen on PG 257
videoconfrencing
groupware
ethics
defined: code of conduct that helps individuals determine what is right/wrong
technology
unethical
transnational
Culture
differences
stereotypes
learning