Sell with Jeremy R Erickson
by
Jeremy Erickson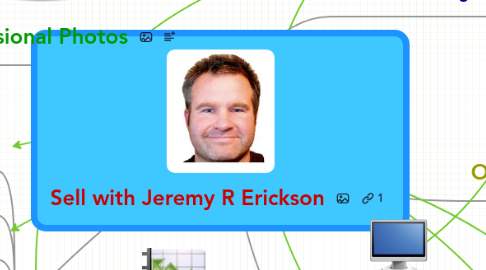 0.0
stars -
0
reviews range from
0
to
5
Professional Photos
We take professional photos, and lots of them.  We try to represent your home to what it realy is.  And we produce attractive online marketing material.   Great photos, and lots of them!
Listing Exposure
Listing Exposure is the name of the Game.  All Search Engines, and Real Estate Search Tools pull information out of our local MLS (most of them)  Its not about just getting pictures on your listing, its about making is close as you can to perfect.  Exceeding the expectations of your client.  if you can be on the top with listing exposure, everything else will fall into place.
Websites
Postlets has a good html document, good to submit on to craigs list, and other partnering sites.  You can also connect the virtual tour to the postlets Listing from realestateshows.com
This site, is auto updated from mls.  Uses idx technology to process new listings, usually a 24-48 hr tour around to see it live.
Creative
We try to surpass your expectations in the being creative.  Market is changing everyday, and the buyers are changing too.  We make every effort to stay ahead of the game in the "Creative Department"
Online Video
Create Video using iMovie 09 (apple program) then uploading to youtube
Amazing Online Flyers
Online Marketing
Blogs
We have lots of blogs that we frequent. Are own, and others too that have relevant data.
Social media
Email campaignes
Over the past years that we have been doing real estate, we have built subscriber based lists that we can market to, and we continue to grow them daily with all of your marketing outreach arms such as Adacountymarketreport, southwest boise.com, jrerickson.com, and silverpineridge.com and others. We have a huge online presence, and that is a win win for all of those who list with us.
Organized
We have great systems for organization.  We like to keep everything in its proper order.
Automated systems
Infrastructure
Listing Hub Wiki Pages
These are "Fast Web Pages" that are used for keeping you up to date with all the activity on your home.  Everything we do regarding your home will be posted on this webpage and you will be notified instantly via email with a link to see progress