EDUC7102 Making your teaching more effective through technology
by
Gary Ma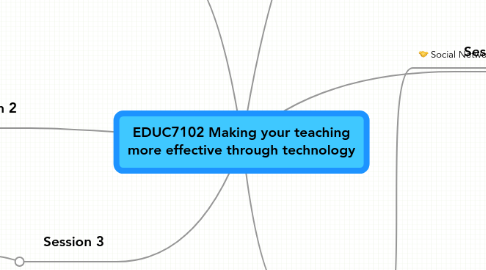 0.0
stars - reviews range from
0
to
5
EDUC7102 Making your teaching more effective through technology
Session 1
E-Learning
Advantages, No Distance, No printing cost, efficient, anytime, easy to manage online
Learning with Technology, Web-as-a-platform, reach by internet, store online
Session 2
Using technology to support teaching
Classroom Management Tool: http://www.junglebyte.com
Administrative Tool: http://www.download.com, e.g. Gradebook
Harvesting for useful material from the Internet
Audio Tool:
Image Tool:
Video Tool:
Session 3
Student-centered learning
WebQuest, e.g. from CUHK
ActiveLessons, Easy life through technology
Session 4
Digital Media Projects in Classroom: Digital Storytelling
Classroom Management, Junglebyte Teach
Digital Tools, Google Earth, Interactive Narratives, Slideshare
Constructing our Digital Story, By procedure: 1) Select Topic 2) Conduct Research 3) Design Storyboards 4) Collect Material 5) Develop Story 6) Export Video 7) Deliver Story, Powerful Digital Story Software: Microsoft Photo Story 3, Or Using Moviemaker: Microsoft Moviemaker
Session 5
Multimedia Resources
Using visual help to enhance the motivation of learning
Visual Language consists Words, Images and Shapes.
Interactive activities, e.g. http://mobilese.cite.hku.hk
Project sharing via internet
Involved logic programming instead of computer language.
Session 6
Social Networking Literacy
Responsible and behave by using internet
Internet Safety, DO NOT tell anybody about your personal information
M-learning
Use Mobile Device to learn individually or in-group, Multimedia Access Tool, e.g. WM applications, iPhone Apps, Java, PDF, Flash, Audacity, Connectivity Tool, e.g. bluetooth expansion, wireless network, SMS, Skype, etc, Capture Tool, e.g. GPS, built-in camera, recording audio and video (e.g. Gcast), Representation Tool, e.g. sketching diagrams, drawing mind maps (mindmeister!), bubbl.us, Analytical Tool, e.g. Excel, calculator