Go Fish
by sara alhmmadi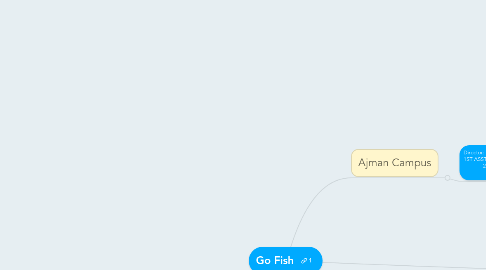 1. Director of photography: Sara Mansoor and alya Salem. Camera operator A: Amna Sultan , Aisha Humaid and Asma Abdulla. Camera Operator B:Fatima Sultan , Naghina Abdullaziz and Meera Mohammed.
1.1. Gaffer\ Grip\ Best Boy : Amira Abdulla, Alreem Fisal,Shamsa Ayoob and Noof Mohammed. StoryBoard Artist: Khawla Ali. Script Supervisor: Hamda Ahmed and Mariam Ibrahim. Sound Mixor : Almha Essam , Alia Saeed and Amna Adel. Still Photographer: Mariam Abdulla and Fatima Saeed.
1.1.1. Boom Operator : Khawla Nasser and noora Khamis. Sound Composer : Amna Rashid. Runner : Aisha Salem and Fatima Mohammed. Props Master: Khawla Nasser. Editor: Sara Mallalla, Kaltham Khalifa and Manal Awadh.
1.1.1.1. Art Director: Ghaya Salem, Fatima Ali, Nouf Jassim and Adhari Abdulla. Wardrobe : Mahra Alzarooni, Asma Adel and Alanood Khalied, Hair\Makeup: Hajer Mohammed and Hessa Ibrahim. Marketing\Publicity : Manal Enyat, Alya Mohammed and Khawla Ali. Social Media: Maha Abdullkarim. Maryam Omran and Maha Thani.
2. Ajman Campus
2.1. Director: Mahra Abdulla and Alia Abdulla Bushab. 1ST ASST. Director : Wafeer Ali. 2ND ASST. Director : Alia Mohmd Essa. Producer: Aisha Ali.
2.1.1. Production Manager : Maitha Saeed and Fatima Hamad. Production Assistant: Fatima Alshehi, Amna Hassan and Mariam Abdulrahman,
3. Abu Dhabi Campus
4. Two Four 54