Web 2.0
by
peter yeomans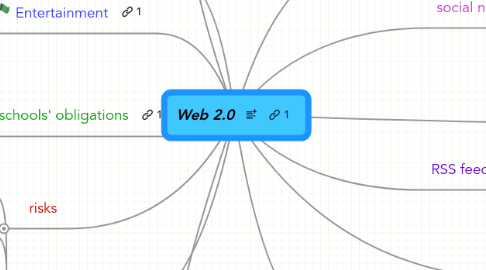 4.7
stars -
3
reviews range from
0
to
5
This lecture aims to highlight some of the power of the internet and its classroom applications.
e-commerce
shopping
travel
the establishment
the individual
e becomes i?
itunes
social networks
facebook
Parents able to monitor children's progress online
Personal online learning spaceand portfolio
Rich material online and available for teachers
Training in e-learning available for all teachers
ICT embedded within school management structures
High quality connectivity to the web
collaboration
blogs
wikis
mindmaps
google documents
risks
identity fraud
inappropriate images
In the Classroom?
RSS feeds
Films
Douglas Adams
Douglas Adams (Hitch Hikers Guide to the Galaxy) came to this view about technology... Anything that is in the world when you're born is normal and ordinary and is just a natural part of the way the world works. Anything that's invented between when you're fifteen and thirty-five is new and exciting and revolutionary and you can probably get a career in it. Anything invented after you're thirty-five is against the natural order of things. Amusing?.. but relevant ...... our pupils come into the first category.. is this recognised?