TAS Digital Marketing
by
Chris McCrow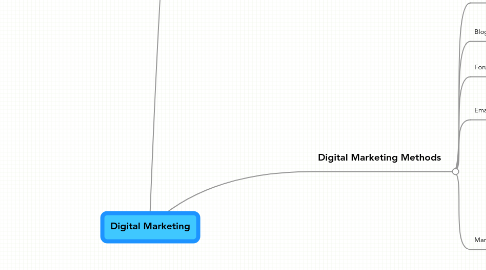 5.0
stars -
4
reviews range from
0
to
5
Marketing Analysis
Tracking
link tracking log
Conversion, Bookings, Enquires, Add properties, Unique Visitors, Registations, Leakage
Enquiry Form, How did you hear about us?, Word of mouth, Offline Marketing ?, Print, Radio
Tools
Google Adwords
TAS online marketing log
Analytics
link tracking log
Link building log
Digital Marketing Methods
Google Campaigns
Link Building
link building procedure, Incentives, Affiliate program, refferer method, Is stronger in terms of SEO, But can only be used where clicks come from a single domain, URL method, Is stronger in terms of reliability, Can be used where clicks come from multiple domains., Free Content, Mention them in the Newsletter
Classified Ads Campaigns
Craigslist, Posting guidlines
Yell.co.uk
Gumtree
freeukclassifieds
Vivastreet
Promotions
Special Offers on site
TAS owned domains
www.RelocationApartments.com
Looking to Buy:, http://www.apartmentsabroad.co.uk/
www.Roomspace.com
www.Apartmentservice.com
Others.....
Social Media Marketing
Twitter
Stumbleupon
You Tube
PPC
Google Adwords
Yahoo Search Marketing
Bing PPC
Other Social Networks?, Facebook ads, Linked In
Content Distribution
To be discussed later!
distressed inventory, www.laterooms.com
Web 2.0
Bookmarking
RSS
Feed Raider
FeedAgg.com
BlogDigger
PureRSS
Octora
Unlce Feed
Article Submission
Article directories
Blogging
TAS blog
Other Industry Blogs, leave comments
Forum
Email Marketing
Newsletter
Promotions
Press Releases
Marketing Strategy Resources
Websites, Bruce Clay's Internet Marketing, Web Master World, High Rankings, SEO Watch, SEO Moz
Forum, Warrior Forum
Tools, Marketing Tool
Marketing Objectives
Primary
Inquiries, Bookings
Secondary
Branding
Sell GSAIR report
TAS Business Model
Booking Serviced Apartments!
Managed properties, ERS properties, Rent/Commission £££, Current Top ERS Locations, Lisbon, London, Madrid
Request properties, Commission £
Other Products
GSAIR reports, 2010, 2008/09
TAS Software Systems
To be discussed later
www.apartmentservice.com
E-track, Desktop Software, Enquiry Management System
Fivestar, Booking Management System
Usability
Additional features
Sales Funnel
Google Analytics
Site Architecture
Management
People
Lestie
Jonathan, adwords, 1 hr per day, link building, 2 hours per day, relocation apartment, 3 hours per day, immediate task / other tasks assigned by chris, 1 hour per day, research, 1 hour per day, Zoover?
Rebecca, article submission, 8 hours per week, 1 artcile, Classified ads, 10 hours per week, link building, 4 hours per week, Directory Marketing, 4 hours per week, Marketing Analysis, 5 hours per week, Others/meetings, 3 hours per week, LateRooms?
Chris
Bard
Ian
Phil
Katherine
Communication
Meetings