Tracking Software Paper Writing
by
Steve Koch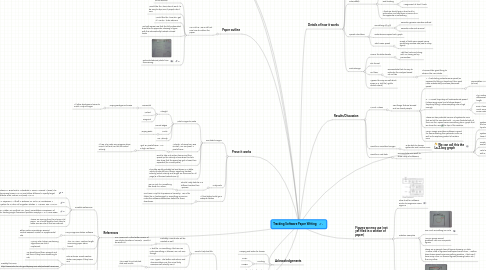 0.0
stars -
0
reviews range from
0
to
5
We can call this the La-Z-boy graph
Systematic error 1 is the head/back part of lay-z-boy
Systematic error 2 is the lower legs / feet
Good data comes from the seat of our pants
Let's label potential figures with a yellow flag
References
Possible References
Larry image simulation software
The AFM DNA contour-length measuring paper steve found
Felix Ruhnow, David Zwicker, Stefan Diez paper, if they have one
A snake contour paper, mentioning that we didn't implement it
Introduction
Need to collect literature to cite!
Want to cite papers that would benefit from automated tracking
Abstract
Results/Discussion
March 4 Ideas
Results on simulated images
Results on real data
Figures we may use (not yet filed in a section of paper)
Flow chart for software, similar to Degerman 2009 Figure 2
Problem examples
Good examples
Details of how it works
Flow chart a la Degerman
Image segmentation
Tracking (one at a time, not automated)
Speed calculation
Data storage
Acknowledgements
Haiqing and Gabe for kinesin
Funding
Other help with writing?
Prove it works
Simulated Images
Andy Data
All test data should go in webpub folders
How do I get it and use it?
Need a help text file
Need to decide on code repository. Google or SourceForge likely.
Need to include _all_ test data somehow. A zip file w/ heirarchy seems best.
Paper outline
SJK 3/8/10: We're still not sure how to outline the paper.