Man's Conservation Efforts
by Berny Goh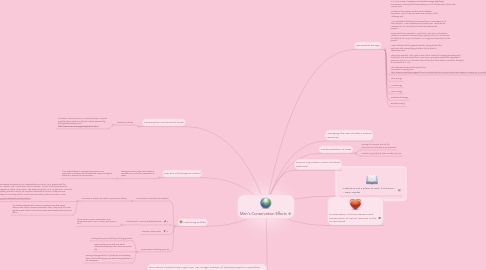 1. Renewable Energy
1.1. KNOXVILLE, Iowa The closure of the north tailwater area near Iowa's Red Rock Dam earlier signaled the beginning of construction on a 36.4 MW hydroelectric plant, Missouri River Energy Services (MRES) said earlier this week. The plant, which recently received the last necessary approvals from the U.S. Army Corps of Engineers and Federal Energy Regulatory Commission, is being built along existing USACE infrastructure on the Des Moines River. Included in the closures are the North Tailwater Recreation Area of Lake Red Rock and a section of the Volksweg Trail. "We understand that these closures will be an inconvenience to some people," MRES spokesman Bill Radio said. "But they are necessary for our contractors to build the hydropower project." HydroWorld.com reported in March that MRES and co-developer Western Minnesota Municipal Power Agency (WMMPA) announced the selection of Ames Construction Inc. as general contractor for the project. MRES officials said the project was still moving forward this past June after prequalifying builders for the plant in September 2012. The group awarded Voith Hydro a $46 million contract to supply generators and turbines for the Red Rock plant in April 2012, giving the project the capability to generate up to 55 MW at certain times of the year when water is available, though it is licensed at 36.4 MW. The utility said it expects the plant to be completed in Spring 2018. http://www.renewableenergyworld.com/rea/news/article/2014/08/construction-begins-on-iowas-36-4-mw-red-rock-hydropower-plant
1.2. Solar Energy
1.3. Wind Energy
1.4. Wave Energy
1.5. Geothermal Energy
1.6. Biomass Energy
2. "Nature is not a place to visit. It is home." ― Gary Snyder
3. The Nature Conservancy, right now has a large number of diverse projects in operation. They cooperate with countries around the world to protect forests, river systems, oceans, deserts and grasslands. In all cases the aim is to provide a sustainable environment for both the plant and animal life forms that depend on them as well as all future generations to come.
4. Conservation is the protection and preservation of natual resoures in the environment .
5. Keeping the environment clean
5.1. Electricity Vehicles
5.1.1. All-electric vehicles (EVs) run on electricity only. They are propelled by an electric motor (or motors) powered by rechargeable battery packs. http://www.fueleconomy.gov/feg/evtech.shtml
6. Managing the use of earth's natural resources.
7. Protecting wildlife
7.1. Conservation of forests: Reforestation
7.1.1. To conserve forests, we need to prevent tree felling
7.1.1.1. Sungei Buloh Wetland Reserve embarked on its "Reforestation and Reach Out" project with the support of our sponsor, Toyota Motor Corporation and five schools. The aim of this project was to involve schools in Singapore in nature conservation. The target group was 10 to 18 year olds. We had a good range of participating schools, namely, the Canadian International School, Chestnut Drive Secondary School, Hillgrove Secondary School, Naval Base Secondary School and Yishun Junior College. https://www.sbwr.org.sg/friendsofwetland/reforestation/
7.1.1.2. The forestry department in various countires look after forest reserves and enforce forest conservation laws. They check the trees regularly, and help to control the insects and diseases that may harm them.
7.2. Protecting the Monarch Butterfly species
7.2.1. There are four major conservation and preservation sites, one in mexico and three in USA.
7.3. Cheetah Conservation
7.4. Conservation of Fishing grounds
7.4.1. Limiting the period of fishing in fishing grounds
7.4.2. Banning the use of drift nets which indiscriminately trap other forms of marine life
7.4.3. Raising endangered fish in hatcheries and releasing them into the fishing grounds when the population of fish decreases.
8. Human Population control (indirect measure)
9. Practice of biological control
9.1. Biological control is the use of natural predators to control the population of pests
9.1.1. This method doesn't use agrochemicals such as pesticides and hence will not upset the natural ecological balance or pollute the environment.
10. Implementation of Laws
10.1. Manage all activities and set the maximum limit of waste to be disposed.
10.2. Penalise any party that does not obey the law