Massi International: VIP Business consulting boutique
by
Massi International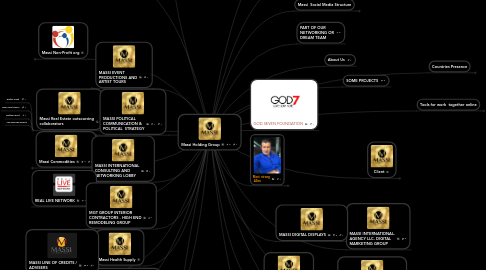 5.0
stars -
2
reviews range from
0
to
5
Massi Health Supply
Air Blue
Medic Supply AC
Contact us: ceo@massiinternational.com. M:+17863065677. Skype: Massigroup
Psi International
Food
Uniamerica
Food
Liotecnica
Food
Chemical
Iron
Iron
Oil Sector
Oil and other commodities
Massi logistic and Distribution
Searboard marine
Trafigura
Massi Real Estate outsourcing collaborators
Midtown Doral
THE ORANGE GROUP
Client
The Opportunity
Commodities
Real Estate
Financial
Advertising & Marketing
Remodeling
Franchise
New Business development
IT Solutions
Business Consulting
Transportation & Heavy Machinery
Health Industry
Non-Profit Org
Strategy, Management & Security Consulting
Security solutions
Special Events
Massi Non-Profit org
Personal web
Volunteer
Collaborator web site
Despierta Venezuela Inc
Facebook
Twitter
Web
Google +
Paper.li ( Digital news paper )
Sound Cloud
Vimeo
Instagram
Youtube
Campaign about Children hunger situation
#ONEMEALONELIFE- #UNACOMIDAUNAVIDA
Massi Social Media Structure
MassiInt
Massi Commodities
Real Live Network
Massi Entertaiment
The Network Agency
Our Team
Jonathan Massiani ( Founder & Ceo of Massi Group )
Gustavo A Ghersy ( Ad & Marketing consultant )
Gustavo Ghersy ( Ad & Marketing consultant )
Luis Mago ( Consultant)
Max Chomiak ( IT manager )
Marisela Alvarado ( PR )
Carlos Croce ( Media )
Andreina Zambrano (PR)
Rodolfo Suarez ( Accountant )
Ergio Fernandez ( Attorney )
Andreina Espino ( advertising & Social media )
Maria Alejandra Lugo ( Pr Director- Host-Image and branding director )
Forrest Sygman P.A Attorney at law
Juan Felipe Buitra
Andres Buitrago
Sebastian Vives
Countries Presence
EEUU
Brasil
Argentina
Costa Rica
Mexico
Suecia
Swiss
Italy
Colombia
Tools for work together online
Luis j Mago
Gustavo A Ghersy
Gustavo Ghersy
Luis R Monch
Henry Georgt
Jesus Alberto Aveledo
Sebastian Vives
Massi consulting partners Network4leaders
Web
Strategy, Management & Security Consulting
Clients
VES Consulting services, VES Consulting Services
JJ Rendon
Sebastian Vives
OUR DREAM TEAM
NEW PROJECTS TO INVEST
MASSI EVENT PRODUCTIONS AND ARTIST TOURS
Do you want a tour in to the 5 most important Social Media companies in LA ?. We can arrange for you a very VIP  tour experience.
Massi Special Events
Massi Security solutions
Evenseg
Albro
MASSI ENTERTAIMENT
We are an Integrated Marketing & Strategy Group of Companies, each Specialized in Key Consumer / Shopper to Brand connections.
MASSI INTERNATIONAL CONSULTING AND NETWORKING LOBBY
Massi Financial collaborators ( AIC CASA D VALORES )
AIC-Casa de Valores
MANY COLLABORATORS IN THIS AEA PLEASE CALL
Voluntad Popular
MIAMI DADE COUNTY
CITY OF DORAL