You promised your dad that you would wait until you get a driving license before you drive a car.
by Kevin Yu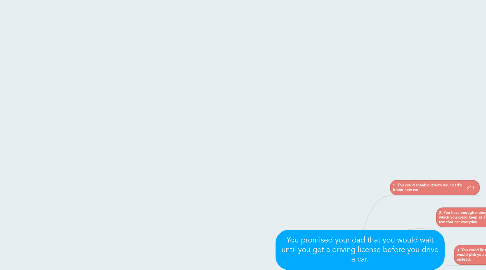 1. Considering my values, I would probably be patient and wait until I am old enough to get a drivers license. Or I would have my parents show me the basics of driving, but not let me drive.
2. My values are to respect others, not fall under peer pressure, to stay healthy, and try to stay out of trouble
3. You could damage your friends car and hurt/kill yourself and your friend
4. You could hurt civilians or damage your town
5. 1. You could crash your dads brand new car and hurt/kill yourself in the crash!
6. 1. You could sneak out with your dad's brand new car
7. 2. You have enough money to buy a secondhand car which you could keep at a multistory parking lot and you use that car everyday
8. 3. You could lie to your parents that your friend would pick you up, but you drive your friend's care instead.
9. What could the outcomes be?
10. What would I do?