Making Knowledge Free Through Technology
by
Helen Baxter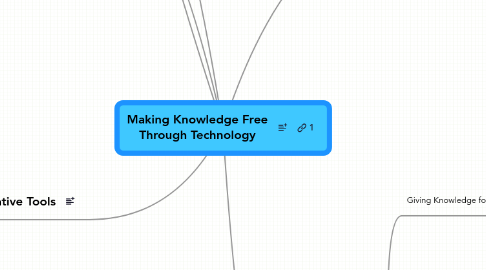 5.0
stars -
2
reviews range from
0
to
5
Helen Baxter, MD, Mohawk Media at EDTalks, Te Papa, Wellington, NZ
"It is the supreme art of the teacher to awaken joy in creative expression and knowledge." ~ Einstein.
Life long Learning
Innovation through collaboration
Two way knowledge flows
Connecting students, educators and business partners
Moving towards a "Literacy of Cooperation"
Howard Rheingold
Collaborative Tools
Two way knowledge flows - publish or access data
Mindmaps
Mindmeister
The Brain
Wikis
Gdocs
WikiMatrix
Project management
Basecamp
Research
Diigo, Digest of Internet information, groups & other stuff
Feedly, GReader + Firefox add on, Manage RSS feeds, Real Simple Syndication
Zotero, Collect, manage, cite, and share your research sources., Firefox plug in
Communication
Skype
GChat
Twitter
Videoconferencing
Livestream
Qik
Smartphones
SMS
Video
Streaming
Moodle for iPhone
Academic Software
Business Tools
Computer Assisted Drawing
Desktop Publishing
Editor Programs
Games Software
Internet Software
Languages Tools
Linux-Mac-Unix
Math Tools
Music-Audio-Video
Productivity Tools
Programming, AI
Science Tools
Security Tools
Special Education & Accessibility
Open & Free
The Emergence of Open Educational Resources
OECD Report
English Summary (Free pdf)
"Unlocking Knowledge, Empowering Minds"
1900 courses for free, online, Lecture notes, videos & exams
Course Management System
Learning Management System
Virtual Learning Environment
open-source office software suite for word processing, spreadsheets, presentations, graphics, databases & more
Cost savings & open access
Now you can carry your favorite computer programs along with all of your bookmarks, settings, email and more with you. Use them on any Windows computer. All without leaving any personal data behind.
Portable software for USB drives
Carries your data & apps securely
Enables more hot-desking, less machines needed
In 2007 France started giving out free apps on USB to all students
Access to publications & digital assets with 'some rights reserved'
Encourages collaboration, remixing, innovation
Re-investing in the Public Domain, our future culture & society
New Zealand
2,700 Schools
880,000 students
How can we get them collborating more?
Fast broadband to schools
Broadband is essential - underpins our future
Only 20 / 2,700 schools currently connected
The VLN supports the concept of classrooms without walls, where students and educators have the flexibility to connect with their classes 24 hours a day, 7 days a week. Brokers the connections between teachers and learners; joining clusters, schools, groups and individuals who are learning through online programes using asynchronous and synchronous technologies for curriculum support.
Enabling Virtual Organisations
EVO is a collaboration system that supports point-to-point and multipoint collaborative sessions., Being trialled through BeSTGrid & REANNZ, (Research and Education Advanced Network New Zealand Ltd
Scootle
Secure Online Teaching & Learning Resource, Access in Nz & Aus
Less than 20% of schools currently have and use an Learning Management System (in contrast, over 95% of schools have and use an Student Management System). Many commentators now believe that a mix of tools is a stronger, more stable approach. The largest challenge in this 'mash-up'  approach is interoperability - the way the parts interact and play together.
has implemented Open Source from the ground up
estimates the school will save $200,000 per year by having no software licences to pay