Making Your Book Your Business
by
Anushka Drescher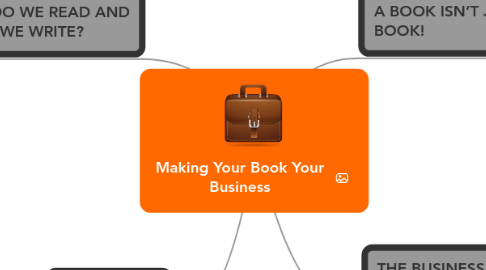 0.0
stars - reviews range from
0
to
5
Making Your Book Your Business
A BOOK ISN'T JUST A BOOK!
There's a book empire in you, too. You're the one who has to discover it!
WHY DO WE READ AND WHY DO WE WRITE?
The New York Times' Lists
1. Hardcover Fiction 2. Hardcover Nonfi ction 3. Paperback Trade Fiction 4. Paperback Mass-Market Fiction 5. Paperback Nonfi ction 6. Hardcover Advice 7. Paperback Advice 8. Children's Books 9. Graphic Books
Choose the category you want and start writing now!
Other best-seller lists
• Publishers Weekly, the industry insight; • Amazon.com, which has its own lists; • Kindle, with all kinds of different lists; • USA Today, which lists the top 50 books every Thursday; • R. Zenith features 15 of the top 50 books; And new lists will continue to emerge all the time!
THE BUSINESS OF THE BUSINESS
I want you to become an "infopreneur"—An information entrepreneur.
An Entrepreneur takes low value and makes it high value to him or herself.
An "infopreneur" goes deep and fi nds out how much money is in that market.
Speaking
It is the best way to broadcast yourself and help sell your book.
INSIDER TIPS
Discipline is a MUST
Discipline is a systematic way of doing something to save yourself time, energy and money.