The Element
by
Collaborator Mindmap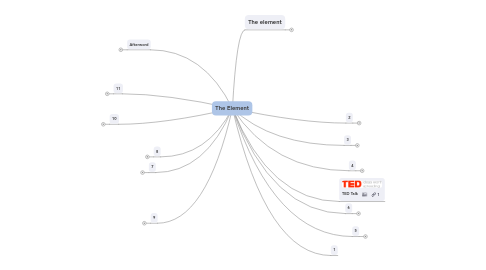 0.0
stars - reviews range from
0
to
5
The Element
Afterword
The core principles of the element are rooted in a wider, organic conception of human growth and development
Current view is mechanistic
Human organisations are more organic
Climate crisis
The other climate crisis
Aiming high
1
2
Think differently
3
beyond imagining
4
In the zone
5
Finding your tribe
6
What will they think
7
Do you feel lucky?
8
Somebody help me
9
Is it too late?
10
For love or money
11
Making the grade
The element
People find high levels of achievement and personal satisfaction upon discovering the things they naturally do well and that also ignites their passions
One size does not fit all
The pace of change
What is the element?