Scanning in Business
by chantelle hitt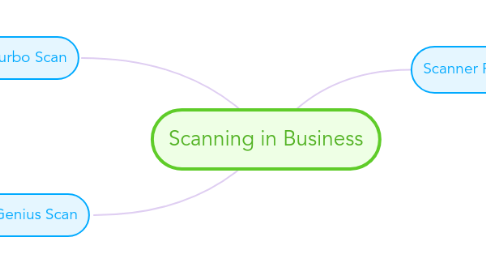 1. Turbo Scan
1.1. Three pictures can be combined into one for the best scan possible.
1.1.1. Scan multiple pages in to one
1.1.2. Email it, print it via air print, or save to camara
1.2. No integration with iCloud or Drop Box
1.3. $1.99 for app download
2. Genius Scan
2.1. Scanning and adjustment settings are available.
2.1.1. Select file type, email it , or open in apps
2.2. FREE
2.2.1. To use Google drive or Dropbox, upgrade for $2.99
2.3. Tag documents for easy locating
3. Scanner Pro
3.1. iCloud integration
3.1.1. Sync between iPhone and iPad
3.1.2. Share via email or Google docs
3.2. Scan multiple documents into one document
3.2.1. Auto Dropbox upload
3.3. Grid overlay
3.4. Not able to edit text based documents
3.4.1. $6.99 for app download