Idioms parts of the body
by
Paola Forero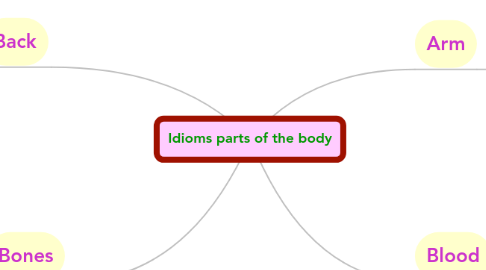 0.0
stars - reviews range from
0
to
5
Idioms parts of the body
Arm
Give one´s right arm: To say that you really like something.
Keep someone at arm length:Keep your distance from somebody or something.
Open arms:Is to greet and welcome eagerly
Back
See the back of something:If you are pleased to see the back of something/someone, you are pleased that you no longer have to be involved with them
put someone´s back up: To annoy somebody.
put one´s back into something:work very hard at something
Behind someone´s back:do something secretly
Blood
Get someone´s blood up: To get very angry, to be very nervous.
Be in someone´s blood:To get something into the blood.
Bones
Make no bones about something:To say something that can be disgusting in a direct way.
Have got a bone to pick with someone: have something (usually a complaint) that you want to discuss with someone