Data Communication
by Nidhi Hegde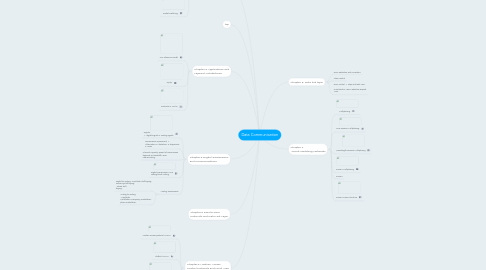 1. tcp
2. Chapter-2 Applications and Layered Architectures
2.1. OSI reference model
2.2. Tcp/ip
2.3. Protocols in TCP/IP
3. Chapter-1 Communication networks and services
3.1. Message Switching
3.2. Circuit Switching
3.3. Packet Switching
4. Chapter-3 Digital Transmission and Communications
4.1. Signals: 1. digital signals 2. analog signals
4.2. Transmission Impairment; 1: Attenuation, 2: distortion, 3: dispersion, 4: noise
4.3. Channel capacity: Speed of Transmission depends on bandidth ,error rate,encoding.
4.4. Digital Transmission: Line coding block coding.
4.5. Analog Transmission
4.5.1. Digital to analog: Amplitude Shift keying. Freuency shift keying .Phase shift keying.
4.5.2. Analog to analog: Amplitude Modulation, Frequency modulation, phase modulation.
5. Chapter 4 Circuit Switching Networks
5.1. Multiplexing
5.2. Time Division Multiplexing
5.3. Wavelength-Division Multiplexing
5.4. SONET Multiplexing
5.5. SONET
5.6. SONET Frame Structure
6. Chapter-5 Peer-to-Peer Protocols and Data Link Layer
7. Chapter-6 Medium Access Control Protocols and Local Area Networks
7.1. random access protocol ALOHA
7.2. Slotted ALOHA
7.3. Carrier sense multiple access
7.4. Scheduling Approaches to Medium Access Control
8. Chapter 5- Data link layer
8.1. Error Detection and correction:
8.2. Flow Control
8.3. Error control: 1. Stop and wait ARQ 2.Go-back-N ARQ 3.selective Repeat ARQ.