Mobile Apps
by Jaclyn Ray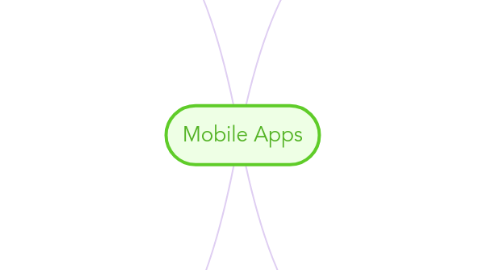 1. Student Oriented
1.1. Show my Homework: This app is for students and parents. It helps students keep track of homework with a to-do list and reminders.
1.2. MyScript Calculator: A calculator that allows you to write out what you need it to do. This would be particularly useful for students who have difficulty finding specific keys on a small calculator, such as those who are visually impaired.
1.3. Synopsis: A place where students can keep all their documents from Google Drive, OneDrive, Dropbox, etc. Students can also use this to take notes and create flashcards.
1.4. inClass: An organization tool for students. Students can keep track of homework assignments and take notes (video, audio, photo) which they can share later.
2. Critical Thinking
2.1. Subtext: Allows teachers to embed instruction into any digital text. Could be useful in an English classrooms to encourage students to analyze what they have read.
2.2. Tynker: This is aimed at younger students. While it is fun for kids, it requires students to recognize patterns and solve problems in order to move to the next level.
2.3. instaGrok: A research engine that find the best information on a topic and presents it like a mindmap. Users can pin their favorite material and take notes in built in journals.
2.4. Sudoku V: The game of Sudoku brought to your mobile device. This game encourages critical thinking while keeping students engaged. This would be useful in math classes when introducing students to proofs, or it could be used in any classroom to practice problem solving.
3. Classroom Management
3.1. Educate: Works withGoogle Docs to allow teachers to track attendance and communicate with students.
3.2. eduClipper: This is a social learning platform that allows students to monitor their own learning. This could be useful in upper level courses that are preparing students for college.
3.3. Socrative Teacher: Aids teacher in formative assessments. A quick and easy way to give mini quizzes with instant results to monitor student understanding during lessons.
3.4. Otus-Teacher: Similar to Socrative Teacher, this app allows teacher to quickly give formative assessments with instant results. This app also monitors attendance and can be linked to Drive/Docs.
4. Creativity
4.1. Adobe Photoshop Express: Allows students or teachers to edit photos and add their personal touches. This could be useful for art classes or yearbook committees to ensure that the best version of their photos are printed.
4.2. My Story: Classmates can share stories and add drawing or photos to their stories. Could be useful for students who have difficulty expressing their thoughts through writing.
4.3. Maxjournal: Allows users to journal and scrapbook at once. Users can journal and add photos to their entries. They can also add additional photos to a sidebar. This could be useful in art classes, for yearbook committees, or for students who have difficulty expressing their thoughts through writing.
4.4. Animoto Video Maker: Allows users to make 30 second videos from their photo gallery. Music and text can be added to the videos and students can share their videos with others.