ORANGE BUSINESS FROM 100 COUNTRIES International Magazine 10.000 Ejemplares Mensuales
by
HECTOR R. ZARATE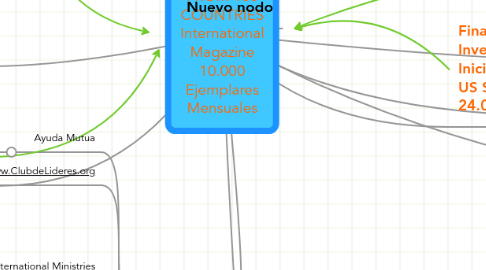 0.0
stars - reviews range from
0
to
5
ORANGE BUSINESS FROM 100 COUNTRIES International Magazine 10.000 Ejemplares Mensuales
E-Commerce
Sales Interactive
Seguridad Electronica, Plan de Marketing & Media
www.TheOrangeTeam.net
International Events
Trade Shows
Fashion Shows, Music Festivals, Multicultural Events
Florida Realtors Convention & Trade Expo Aug 25-29 - Rosen Shingle Creek - Orlando, FL
www.zarateinternationalmarketing.com
www.Mojo3.com, Digital Generation, Inc., www.MyOnlineSignStore.com, www.CallDirek.com, Bijou Bijou & more...
300 Mujeres de Negocios
Vendiendo
Reclutando
Fundacion Mujeres de Exito
Zermat International
Herbalife International
YTB
Team National
Orange Business -100 Countries - International Magazine
Digital Generation, Inc.: Sales & International Events
Mojo3 Multimedia Marketing, Inc.: Social Media Marketing Packages
Catalogo de Productos Impreso
www.bellakcolor.com
www.Foilmania.com
Finanzas: Inversion Inicial US $ 24.000
Objective: 100 Corporate Partners Together: US $ 10.5 Millions in 2010.
Equipo de Planeacion Estrategica y Finanzas Corporativas
Nuevo nodo
Creative Team
Fotografos
Camarografos, Web Designers, Creative Designers, Carlos Zaldivar, Gutemberg Moreno, Pedro Tortosa, Ramon Martinez, Hector Zarate Jr., Hugo Armas, Carlos Licona, Bobby
Equipo de Desarrollo Tecnologico (IT)
www.maconsite.com
www.pcstechsolutions.com
Solidaridad
Ayuda Mutua
Ninos Discapacitados Fisicos, Madres Solteras Cabeza de Familia, Empleo y Trabajo
www.ClubdeLideres.org
Cooperativa COOPAMERICAS, Focus on COLOMBIA 2020, www.colombia2025.com
Zarate International Ministries
Sembrar 10.000 Biblias y 10.000 Sillas y Provisiones para Ninos hasta 10 anos en 10 Paises de Latinoamerica.
Reborn in Christ / USA, www.igospel.com.br
In Touch Ministries
Crown Financial Ministries, Inc.
www.mondragon.mcc.es
www.desjardins.com
www.coomeva.com
Goals & Results: 100.000 Entrepreneurs & 100.000 Businesswomen from 100 Countries in 5 Continents Selling 1000 Products Weekly from US $ 9,99 to 1 Million Euros in 2010.
The Orange Network, LLC.
Bancos e Instituciones Financieras
Wachovia/Wells Fargo
Sun Credit Union
Proveedores
Papel, www.macpapers.com
Elementos Promocionales, Signarama de Hollywood, www.imperialexpressions.net, www.staples.com
Regalos Corporativos
Fashion Corporativo
Fotografos, Arelis, Danielle, Cesar
Disenadores de Contenido Web, www.contenidosdecalidad.com
IT, www.maconsite.com
Digital Access, www.dishnetwork.com, www.dowelectronics.com
Call Direk - Prepaid Long Distance, G&D Multiservices, ABB Wireless 4, Wireless Center, Red Door Enterprises, Lorimer Cargo Express, Inc., Phil Multiservices
Boost Mobile - Celulares Blackberry, www.boostmobile.com, ABB Wireless / Boca Raton, Wireless Center / Hialeah, Envios Internacionales / Hialeah Gardens
5 Linx, Video Telefonos, Alarmas Electronicas, Internet, www.AT&T.com, www.Comcast.com
Recursos Financieros, PeachTree
Entidades de Apoyo
Camara de Comercio de Hollywood
Camara de Commercio de Orlando
Camara de Comercio del Doral
Camara de Comercio de Dania Beach
Camara de Comercio de Aventura y Sunny Isles
Camara de Comercio de Broward County
Camara de Comercio de Barranquilla
Nova Southeastern University / School of Business
Miami University / School of Business
Florida International University / School of Business
www.rotaryclub.com, Restaurant Picanha Brasil
Junior Chamber International
Redes Sociales
Facebook, www.facebook.com/THEORANGETEAMNETWORK
Google
Twitter
LinkedIn
You Tube
Digg
Stumble Up
MySpace, www.myspace.com/OrangeTeamWorldwide