Characters
by
Josh Swanson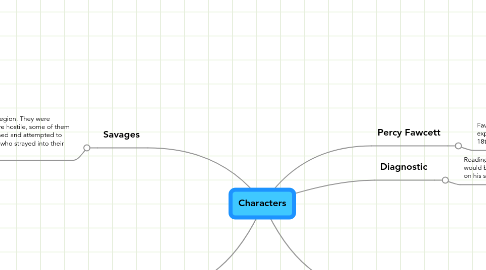 0.0
stars - reviews range from
0
to
5
Characters
Percy Fawcett
Fawcett was a European explorer. He was born August 18th, 1867.
Savages
There were many tribes in the Amazon region. They were referred to as savages. Not all tribes were hostile, some of them welcomed visitors. Others were threatened and attempted to capture and murder or even eat people who strayed into their territory.
David Grann
David Grann is the author of the book " The Lost City of Z"
Jack Fawcett
Jack Fawcett was said to be Percy Fawcett's favorite son.
Diagnostic
Reading some other works by David Grann would be a good way to understand his view on his subjects.