October 27, 2009 BOE Meeting
by
Kara Stadt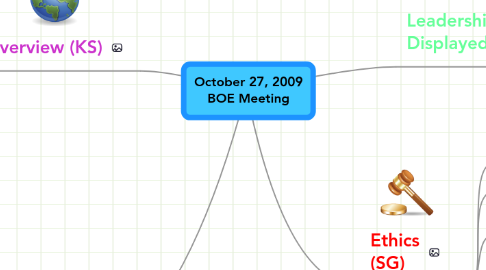 0.0
stars - reviews range from
0
to
5
October 27, 2009 BOE Meeting
Overview (KS)
Opened with rememberace of student and staff.
Review of Strategic Plan
Announcements
Leasing Corp. Review
Finances (review of Grants)
Future meetings
LeadershipTheories Displayed (MD)
Great Man Theory   Leaders are born and not made. Great leaders will arise when there is a great need.
Authoritative - motivates people toward a common vision. "The come with me style"
Affiliative - Creates harmony and builds emotional bonds. "The people come first style"
Democratic - Consensus through participation. "The what do you think style"
Coaching - The leader develops people for the future. "Try this style
Ethics (SG)
Opening: Protect separation of church/state; moment of recognition for fallen student
Character Education
No Public Comments
Finances
Future Meetings
Leadership Theories
Key Work of School Boards (JM)
Vision
Standards
Assessment
Accountability
Alignment
Climate
Collaboration/Community
Conitnuous Improvement