Technical and Multimedia Communication
by
Brian Fauss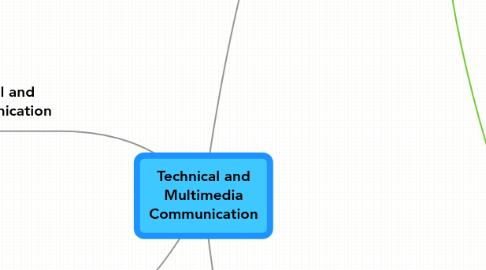 0.0
stars - reviews range from
0
to
5
Characteristics of Technical and Professional Communication
Rhetorical
Used to solve or explain a problem, not always a negative problem though.
PSA Rhetorical Considerations, Helpful Rhetorical Website 1, Helpful Rhetorical Website 2, Helpful Rhetorical Website 3, Helpful Rhetorical Website 4
Audience Uses Vary
Audience Centered
Technology Oriented
Creating Documents, Word Processors, Presentation Software, Graphics and Imaging Software, Web-Authoring Software, Desktop Publishing Software, Help and E-Learning Authoring Tools, Single Sourcing Programs
Communicating and collaborating, The Internet, The World Wide Web Network, Email, HTW: Sending Email Attachments, Ethics and Electronic Communication, Electronic Messaging, Groupware
Future of workplace writing and computer technology
Ethics and the Workplace Writer
Definition, Guideline #1, Guideline #2, Guideline #3
Ethics in Context, Situation and Perspective, Circulation, Revision and Editing
Code of Ethics
Ethics and Technology, Honesty and ethics, Bloging and writing ethics, Student writing and ethics
Environmental Ethics
Ethical Writers Checklist
Research Oriented
Professional
HTW: Visuals
Pg. 552 describes visual layout and design rules.
HTW: Layout and Design
Pg. 295 in HTW gives good instructions on how to incorporate visuals and design into documents.
Concise
These are the things that I need to keep in mind when I write in general to ensure that I target the correct reader and keep a professional writing appearance.
Audience (Pg. 42)
Clarity (Pg. 68)
Coherence (Pg. 71)
Ethics in writing (Pg. 177)
Report Types (Pg. 454)
Activities of Technical and Professional Communication
Planning
Researching
Organizing
Drafting
Designing
Integrating visuals
Revising
Rewriting
Editing
Solving Problems Through Technical and Professional Communication
PSA
Plan, Define or describe, Establish goals, Consider ethical choices, Consider formats, Identify needed information, Choose technology to assist your audience
Research
Draft, Confirm goals, Organize and draft, Design and arrange, Create and integrate visuals
Review, Test the usability, Solicit feedback and response from peers and colleagues, Revise and rewrite the document based on feedback, Edit the document to ensure correctness
Distribute, Include related documents, Confirm appropriate means to transmit document to reader, Transmit to the intended audience, Follow up to ensure the audience received the document, Assess the document's outcomes and decide on further correspondence
Genres of Technical and Professional Communication
Emails and memos
Letters
Job search documents
Technical definitions
Technical descriptions
Websites
Technical instructions
Manuals
Proposals and requests for proposals
Informal reports
Formal reports
Presentations